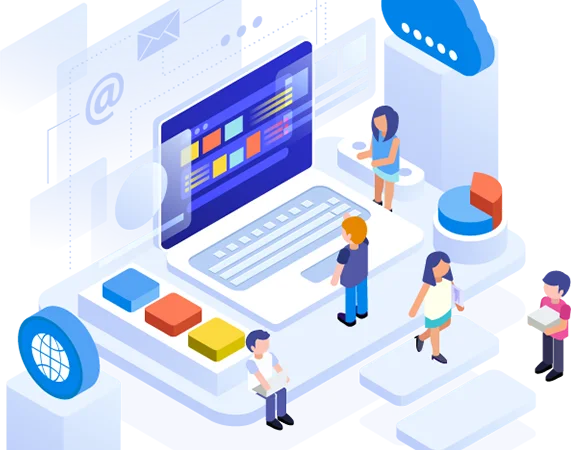 If anything finds practical application, you can be assured that there are going to be several other similar products filling the market. It can be extremely confusing for people to decide which one is the best. It is simple to understand this because it is basic human nature. The more choices people are offered, the more they are confused about the pros and cons of the various products. Considering that ease of conducting business has improved drastically due to technology, the market is currently flooded with products related to this.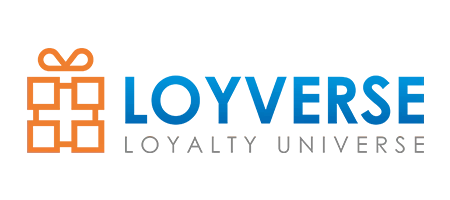 What are point of sale (POS) applications?
You must have seen most restaurants, bars, hotels, shopping malls, apparel and grocery stores using tabs or mobiles to show the menu, take your order, print receipts, take payment, and get feedback. All of this is possible thanks to the Point of sale (POS) applications. A simple application can ease up the way business is conducted in several areas. Not only can you store and manage your inventory through this, but you can also even manage your orders, track sales reports and employee performance. What is more, some of these POS applications allow you to even print the bills from a kitchen top printer. You are not required to connect the device to the internet to get things done. Thanks to POS applications, people can easily order any supply they are running low on or know what the most preferred items are and stock them to provide exceptional service.
POS applications have also come handy for most eCommerce retailers too, especially those who sell on various platforms and online marketplaces. Most of the POS applications can be integrated with different eCommerce platforms which reduce the workload considerably. Since both require details about the stock including the number of pieces, product size, description, etc. integration reduces manual labor and time. Everything entered in the POS is automatically updated in the eCommerce platform. Thus, anytime a stock is purchased through the eCommerce platform, it automatically gets deducted from the POS. Similarly, any details of products entered in the POS are reflected in the eCommerce platform.
Why is Loyverse popular?
Currently, there are several points of sale applications available in the market, each with its own set of advantages. However, despite tough competition, a name that has emerged popular is Loyverse. Apart from the fact that Loyverse eCommerce integration is available with most top players, there are several other advantages of it. These include:
Loyverse is ideal for entrepreneurs and existing business owners. This is primarily because it can be scaled as per your business requirements. Moreover, since it can be integrated with most eCommerce platforms, it offers a large amount of flexibility to users.
It offers a loyalty program wherein loyal customers get amazing deals and discounts through which you can end up saving loads of money. Special promo schemes are also available which can be used to get instant benefits.
This is free software that can be integrated with different eCommerce platforms and used on various operating systems like android, iOS, Windows, etc. The POS is extremely easy to use making it extremely user-friendly. Additionally, you do not require specialized hardware or training to use it.
It can handle various tasks for you including tracking of sales, handling communication with clients, payment management, managing employee performance, etc. Even keeping a track of the inventory and ordering stock becomes easy when you use this POS.
You will be surprised to know that there is no mandatory requirement for internet connection for using Loyverse. The best part is that you do not require specialized equipment to use Loyverse. You get excellent results even with your kitchen printer.
Since it is available in several languages, you can use it in any part of the world easily. Moreover, thanks to many secure payment gateways, the customers find it easy to make payments
Loyverse e-commerce integration
Considering the popularity of Loyverse, most businesses opt for Loyverse e-commerce integration with any of the following options. Here are the key features of Loyverse integration with different eCommerce platforms:
Loyverse Magento integration
Since Magneto is a free open source, it is ideal for rapidly growing small businesses as it is not just flexible but also extremely scalable. Thus, as your business grows, you can scale up the size of your Loyverse Magento integration allows vendors to have complete control over how to design the site experience for the customers. You can easily manage several stores, expand your business in many countries, provide worldwide shipping, thereby growing your business considerably. It is easy to use features, flexible content management system is not the only highlights of this integration. Since Magneto helps create search engine friendly URLs, you can grow your business easily.
Loyverse Shopify Integration
If you are looking forward to building your online store but do not have the technical skills for it, then Shopify is the best option you have. Many organizations have their eCommerce platform powered by Shopify. Since several sales tools including multiple channel integration, secure payment gateways etc. are available you can easily create your website and improve sales by allowing you to sell your products on popular channels like Amazon, eBay, etc. Its unique inventory system can work wonders when you opt for Loyverse Shopify Integration. Shopify can be used by first-time sellers and MNCs or big businesses. The USP of this platform is that it is extremely user friendly and therefore vendors can easily manage the online store and the store inventory.
Loyverse Bigcommerce Integration
One of the biggest names in the eCommerce marketplace is BigCommerce and for several good reasons. The sales and website features available are unparalleled. You can scale your online store as per your requirement and the entire content can be managed easily. Since Loyverse Bigcommerce Integration offers file upload of data from your POS to your eCommerce platform and real-time sync of data, you are sorted. Multi-channel selling through platforms like Facebook, Amazon, etc. is available on BigCommerce with no extra charges for using 3rd party payment solutions. The presence of a single page checkout makes it easy for users to shop, give product reviews, and get shipping details at the same time!Multiple payment options, customizable themes, presence of SEO tools, personalized coupons, and discounts add to the charm.
Loyverse Woocomerce Integration
WooCommerce is the eCommerce extension from WordPress which is the most used open-source website and blog creating, content management system. the possibilities of extensions using WooCommerce are endless. Since it is a developer-friendly platform, depending on your requirement, you can create as easy or as complex a site you want. Loyverse Woocomerce Integration provides you with the best of both worlds as you can manage your content and inventory easily.
Loyverse Lazada Integration
Lazada is one of the popular eCommerce platforms in South-East Asia. Loyverse Lazada Integration can help you manage your stores as well as sell products online with ease.
Walmart needs no introduction. The number of Walmart chain stores across the world is legendary. Foraying into the online sector, partnering with Walmart can increase your sales tremendously. Loyverse Walmart integration can, therefore, be a great way to cement your presence globally.