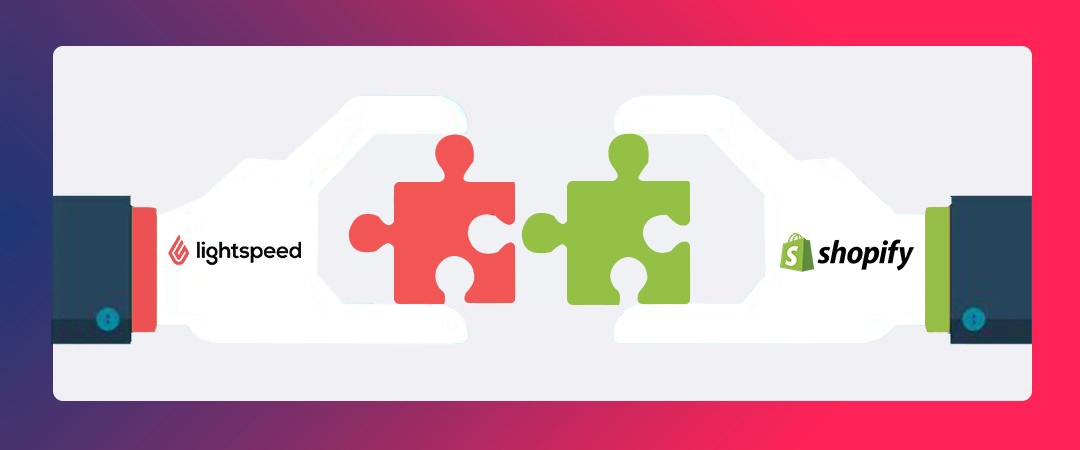 With the increasing competition, reaching potential customers and the top position in the market is a big battle today. The companies are creating their presence across several channels such as Point of Sale (POS), Reward Points, etc. Are you searching for ways that can drive you enhanced sales and increased customer engagement? Lightspeed Shopify Integration is your ultimate solution. It will take your business across all channels by meeting customer expectations and centralized inventory management.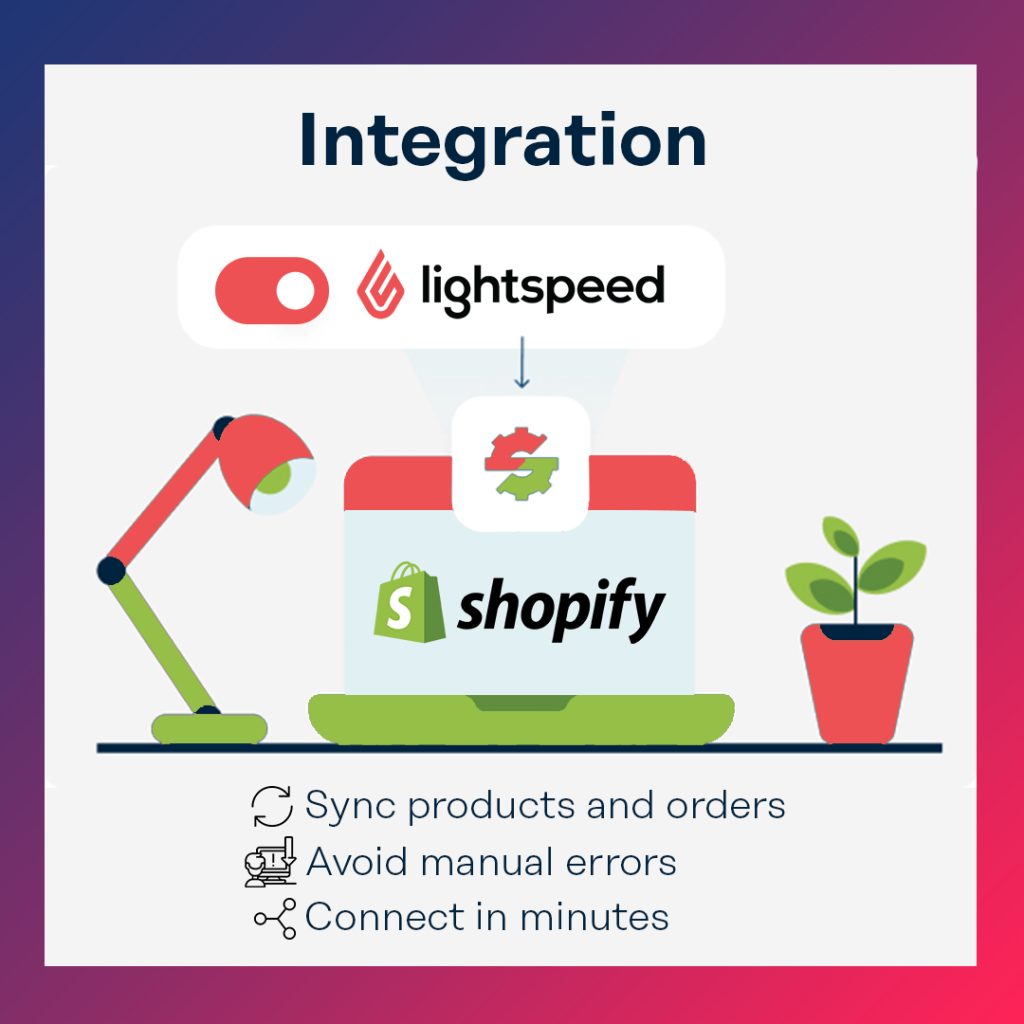 In this article, you will learn how best Shopify Lightspeed integration can benefit your business.
What is Shopify?
This is the leading e-commerce platform that requires minimum configuration. It is available on demand for brick-and-mortar merchants. It has acquired a large market share worldwide because you can introduce your e-commerce website with numerous features and functions in just a few days without requiring any coding. You can save money of hiring and working with designers and developers. You can choose from several themes, integration options, and tools.
The biggest advantage of this platform is that you can sell, deliver, and make payments from any location because it is highly secure. You can perform analysis, track customer activities, enhance sales, and easily execute marketing campaigns. Adding and importing products is much simpler via CSV files. It helps with increased sales with Shopify Abandonment Cart Recovery.
What is Lightspeed?
This is the widely used cloud-based POS products that allow merchants to have physical stores and use a flexible selling system. And, this can be possible without investing much in any further hardware. This POS system is perfect for Hospitality, Golf Merchants, and Retail. Creating customizable detailed data reports and getting technical support around the clock is possible with Lightspeed.
Using this cloud solution, you can simplify any complicated business tasks or issues by providing insightful reports. Sales representatives can negotiate via physical stores by using an iPad attached to their Card Swapper. Lightspeed can perform several POS operations such as Quoting, Invoicing and Ordering along with creating Retail purchase orders and business management.
Why is Shopify Important for Lightspeed Connection?
Lightspeed and Shopify Integration is an ideal way to give a satisfactory and seamless shopping experience to customers. It reorganizes purchasing workflow with purchase management. Moreover, it also saves quality time and valuable money with effective business management. In short, it can be said that integrating these two platforms is the ladder of your business growth and success.
Easier customer data management across brick-and-mortar and online purchases
Sync real-time inventory and orders
Provide purchase online and other delivery options
Integrate simple and variation products with key style attributes
Maintain several sales channels from a single location
Treat online and offline customer experience as one
Synchronize Shopify orders and customers into Lightspeed with no manual efforts
Speed up fulfillment and offer clear order status
As you can see from managing the inventory, products, reports, and customers to driving sales, it provides the solution for every aspect of business operations. So, make integration of these platforms an imperative business strategy.
Key Benefits of Lightspeed and Shopify Integration
Lightspeed Integration with shopify is a one-stop solution for retailers. With this, they can enhance their customer interactions, boost sales, increase omnichannel customer experience, and maximize revenue. It allows retailers to track their sales and easily manage inventory and users' data between multiple channels with less manual effort and investment.
Integrating these two leading platforms will help you in many more ways. Here are some of them–
Transfer Customer Details from Shopify to Lightspeed

The integration allows transferring registered customer information from shopify to lightspeed retail point of system. It will help in creating a new customer account in the lightspeed POS. Customers' credentials will keep in POS so the next time when they visit the physical store to purchase something they don't have to enter their data again as it will be already there.
Multi-store Connectivity

Shopify and Lightspeed integration ensures multi-store connectivity to help retailers allow their customers to gather their orders from a nearby store. Using BOPIS (buy online, pickup in store) feature, they engage with online as well as offline stores. Thereby, enjoying an omnichannel experience and ensuring increasing sales.
Stock Update

Another biggest advantage is that transferring stock updates from POS to Shopify e-commerce becomes easier. It further helps in avoiding the 'Out of stock' scenario as you will know what you have in your inventory. You can easily and quickly manage online orders from an offline store.
Multi-store Management from Single Location

For more sales and more revenue, you have to reach wider customers across multiple channels. Integration offers a centralized location to better organize and sell products at the same time on different marketplaces. The best thing is that all this can be possible without putting in much manual efforts. Orders received from several e-commerce channels are downloaded at a single location.
Easier Approaches for Lightspeed and Shopify Integration
Now you understand the significance of Lightspeed Integration with Shopify, you might be thinking about how you can integrate these platforms. Is it right? Yes, then don't worry because there are 3 different approaches that are easier to implement. Let's discover each of them.
Add-on or Plug-in

This is a perfect approach if you are a small retailer or have recently established a company. However, any retailer or a company that can't afford extremely complex solutions can opt for integrating Shopify and Lightspeed. Many retailers are connecting these platforms via point-to-point integration. It means you can transfer files, data, and other information without requiring another system. You will most probably be limited to which data and what amount of it you are sending and how often it syncs.
Moreover, you may require to include several new connectors with the growth of your business as point-to-point integration supports a 1:1 relationship between systems. Again, you have to build the integration whenever you add a new sales channel. Hence, this is the best approach if you are in a need of affordable solutions for handling simple integration requirements.
Use a Custom Integration

Under this approach, it is significant to focus on and support 5 different types of data – Order, Customer, Inventory, Item, and Shipping. It works with API (application program interface) for both of these platforms for data synchronization. Without data synchronization, you would be unable to fully support business operations.
On adding an item on Lightspeed, you'll notice that the same thing will happen to the Shopify store. Whenever a customer purchases a product, you have to make certain adjustments in your inventory. However, for a customized user experience, you have to gather customer information on online and physical store purchases. You require to showcase shipping and order information no matter what the customer has purchased – a product or service.
eCommerce Integration Platform

The last approach includes the use of a commerce integration platform. Find the accessible way to connect your Shopify and Lightspeed platforms. The reliable platforms act as an operational hub between online stores and points of sale for automatic data transactions between endpoint systems. Pre-built connectors should be used for Lightspeed and Shopify to configure according to the business requirements.
Compared to a fully-custom solution, this approach of Lightspeed Integration with Shopify can be highly affordable. But, it is more scalable than add-ons or basic connectors. Also, you can include other technologies without requiring you to build all the operations again. It features a higher price tag than the plug-ins approach but offers rich functionality and the ability to configure integrations as per the business requirements.
How to Decide Which Approach is More Suitable?
With each of these approaches having its own pros, deciding which one to choose becomes very tricky. If you also get stuck in this dilemma then opt for the one that perfectly fits your business requirements. Hence, first, analyze your business needs and then decide what you can afford regards to what you will receive from the investment.
Determine your business complexity and how much scope it has for future growth. Also, consider who is going to support you –vendor, contractor, and an internal IT expert. By keeping all these things in your mind, you can end up with the right decision-making.
Wrapping Up Concluding everything discussed above, it can be said that integrating Lightspeed Shopify helps gain and keep customers' trust and increase brand credibility. You can rest assured about the accuracy of the inventory, on-time delivery, and tracking of the sales report. Understanding the customers' purchasing behavior and their exact needs helps in becoming their primary choice as you can offer the same they're actually looking for.