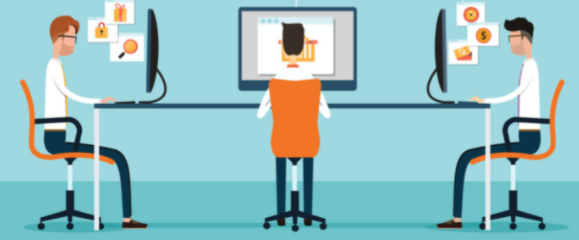 Whether you are an entrepreneur venturing into the world of business or an existing enterprise, the internet revolution has helped both to expand their user base. Since reaching several users across the globe has become easier, it makes sense to ensure that you are on top of the game. Managing things in different stores, whether brick and mortar or online, can be difficult unless you have help from the best. These days most businesses, whether small- or medium-sized or big MNCs make use of Point of Sale (POS) applications to keep a check of the sale orders, inventory, as well as performances (store and employee). POS integration with your eCommerce platform comes handy for all online ventures as you can manage sales across various portals with ease.
Why is Vend extremely popular?
While earlier people used to keep a record of their inventory and sales manually through cash registers, now they trust POS applications to help them do so. Since data entry can be done once and every time a sale takes place, the entries are deducted from the inventory and simultaneously actions are taken to place a new order. Since there are several advantages to POS applications, there are several options currently available in the market these days. Vend has emerged as a popular choice due to its compatibility with different eCommerce platforms and internet browsers, apart from being acloud-based system. Vend Shopify Integration can be done with any of the popular eCommerce platforms including Shopify.
What makes Shopify the ideal eCommerce platform?
Although the market space is flooded with several eCommerce platforms, Shopify is the leading choice of not just start-ups but also established organizations. The popularity of Shopify can be attributed to its great user interface that offers easy navigation and an excellent online experience. Apart from this, the platform is easy to use, extremely safe and offers excellent security. You can easily manage the inventory of your stores, whether they are multiple retail outlets or different online portals. When you opt for Shopify Integration with a POS, you can sell your products through your website, mobile application, or through any of the several online marketplaces without the fear of overselling. The inventory is combined across various selling portals so that you get an accurate idea of the products in stock. This is essential to build a reputation, especially when you are selling online. Since Shopify is flexible enough to integrate with different POS, opting for Vend Shopify Integration might be the best thing your business needs.
Why is Vend Integration with Shopify important for your business?
When you choose the best eCommerce platform and integrate it with one of the best POS applications, your business will surely reap in huge benefits.  With a synchronized inventory, your product details, inventory situation, customer, and sales data can be assessed anytime, anywhere, and from any system. This can be extremely helpful to ensure that your business runs smoothly and makes huge profits. The various benefits associated with Vend eCommerce integration include:
You can save a lot of time taken to manually enter the data and cross-check it for mistakes. Most eCommerce platforms ensure that the client data (name, billing address, payment details, etc.) as well as their preference in store. The POS on the other hand has all details about the inventory, including specifics of items in the catalogue. While opting for Vend Shopify Integration you get the best of both worlds together. Since this integration offers automatic sync. Any product sold is automatically deleted from the inventory and the details of the product can be updated on your eCommerce platform easily too. Not only do you end up saving time, but also money spent on manpower for manual entry and checking of data.
When you sell your products through a retail store, you can build trust with the client. However, while selling stuff on the internet, the details you provide and the way you conduct your business goes a long way in attracting clients. Thus, it is extremely important to ensure that the product details, the prices, and the quantity in stock is accurately reflected on your eCommerce platform. Individuals who are selling their products through several online marketplaces including social media might find it difficult to keep track of the exact inventory unless they opt for Vend Shopify Integration. Since it offers automatic syncing of data in real-time, you get an exact stock situation, no matter how many platforms the sale has occurred simultaneously. This prevents the overselling of products and thereby preventing tarnishing of your image. Opting for the integration of your eCommerce platform and POS is highly recommended especially for start-ups and small businesses who are out to carve a place for them in this competitive world.
How does Vend Shopify Integration work?
Since you have understood the importance of Vend eCommerce integration, it is also crucial to understand how this integration works, so that you can increase your profits. After you have integrated both the platforms you should understand that the POS is where records are entered. Any changes in the product catalog (addition of new products, updating price or product description, providing discounts, etc.) or inventory should be made in Vend. This helps things to remain updated. Shopify can be used to provide essential information that can be updated on Vend. These include sales data (to update the inventory) and information about any existing or new customers which are essential for the better handling of the sale.
What should be kept in mind while opting for Vend eCommerce integration?
Shopify integration with Vend is available only with the Pro or Enterprise plan. The other plans do not work if you wish to integrate the POS and Shopify. To set up your integrated store, you need to provide your store URL and credentials for logging in. If you are interested in getting the best of both worlds then opt to integrate your POS and eCommerce platform for an unparalleled experience.