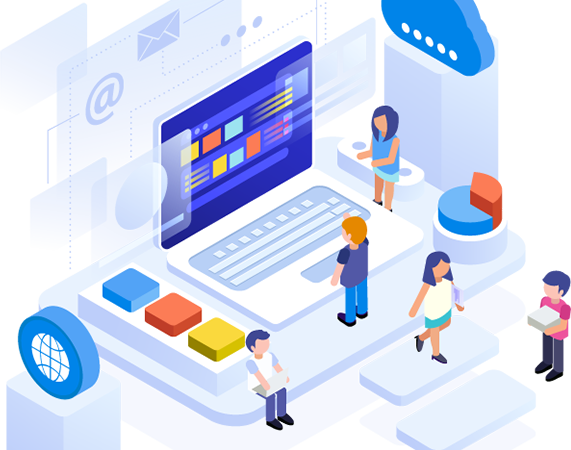 Point of Sale (POS) applications has made life extremely easy for businesses, both online and offline. As a result, there isan extensive demand for POS, causing the market to be flooded with several options. This makes things extremely difficult for end-users to identify which point of sale application to use. Lightspeed Integration is one of the most popular options.
What makes Lightspeed Shopify Integration one of the most sought-after combinations?
Considering that Shopify has become the preferred choice when it comes to eCommerce platforms, several options are available for Shopify Integration with various POS applications. However, Lightspeed Integration with Shopify is currently one of the most popular options. The reason for its popularity is that you can easily manage your orders,product information, customer details, etc. across different platforms from one place. Other advantages include:
Saving time and manpower used to enter product information. Since the inventories are synced across both platforms in real-time, any changes made in the stock through buying or selling are automatically upgraded across the systems.
Managing orders is an easy task as all the details and customer information is readily available. Making payments and sending the order is extremely easy.You can offer a discount and special coupons to your loyal clients with ease.Even refunds can be managed without any issues.
You can handle huge amounts of data and upload entire product catalogs easily. Moreover, you can manage all your stores and sale channels from one account easily.
With Lightspeed Shopify Integration you can manage multiple stores without breaking a sweat. Whether you are selling your product through one or several retail outlets or across various online marketplaces, you can manage the inventory and orders easily.
How to get Lightspeed Integration with Shopify done?
Considering that there are several advantages to opting for Lightspeed Shopify Integration, many businesses choose this option. Thanks to it, they can provide their clients with an unparalleled and seamless shopping experience,offline or online, irrespective of the platform usedwhile also managing their business efficiently. However, the integration needs to be done effectively so that you can make the most of these two systems.
There are different ways to opt for Lightspeed Integration with Shopify. These include opting for an add-on or a plug-in for the app, get custom integration done, or choosing a commercial integration platform. It may be confusing to know which option you should choose, especially if you are a novice. To come to this conclusion, you can keep in mind the following factors:
How much can you afford to put in the integration and is that investment going to pay returns soon?
Can you handle your business without the integration or is it essential?
Are you adept at handling the integration you choose, or you would need technical support for it? If it is the latter, who will provide that support; the vendor, contractor, or you will need to hire an IT professional?
What areyour business expansion plans? The Lightspeed Shopify Integration option chosen should support your business plans.
Here is a look at the different approaches for Lightspeed Integration with Shopify:
Add-on integration
This option is ideal for small shopkeepers. The advantages are that it is cost-effective, with options that cost less than $200/month. In this integrational approach, the two systems are connected in a manner that sends data across both. However, the catch is that there is a limit to the amount and type of data you can send across the systems as well as the number of times syncing of data between the two platforms takes place.
This approach is not ideal for people who are selling their products across different platforms or online marketplaces as accurate data for product availability will not be accessible. Another problem with this approach is that they are not scalable. Thus, if you plan to expand your business, your in-app integration cannot be scaled up to accommodate the changes. This is because this integration offers only point to point integration between the two systems. You can choose this option if you are just starting your business and it is yet to expand in volume.
Custom integration
This integration works for APIs (application programming interfaces) that are available in both the systems for effective synchronization of data. With this integration, you can easily synchronize the customer and order details, your inventory, the product catalog, as well as shipping details. The synchronization of these data is important for efficient business management. Any entries made in either of the systems (Lightspeed or Shopify) are automatically added to the other. This also makes it easy for you to share product shipping information with the client.
This type of integration is complicated and requires professionals to execute. As a result, it is also expensive. Thus, it is not advised to opt for this integration unless your business requires it. A better option for people who do not require this integration is to get an add-in integration.
Commercial integration
This type of integration is offered by professionals who manage the integration between the two systems. The data between Lightspeed and Shopify is integrated using pre-built connectors which help in syncing the data in real-time. It is affordable compared to customized solutions and more scalable than add-on integration.
If you thought integrating the POS eCommerce platform was as easy as a pie, you are mistaken. You need to hire experienced professionals to get the integration doneefficiently.