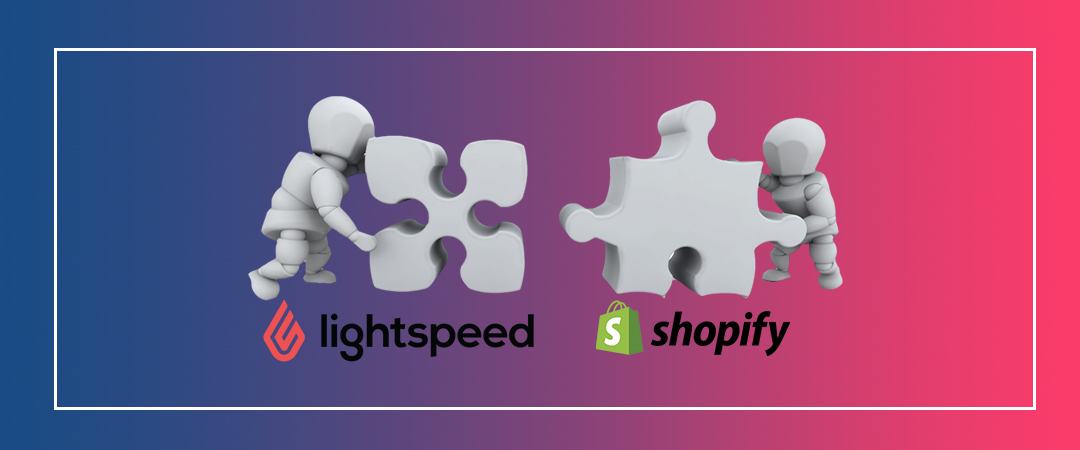 Looking for Lightspeed Shopify Integration?
SKUPlugs provides real-time and Comprehensive integration of Shopify and Lightspeed without the need for manual data entry and increases productivity and growth. We provide a simple and effective solution to increase your productivity. Our Lightspeed Shopify Integration will synchronize your product data with your Shopify store and sales order & customer details to your Lightspeed POS back without any manual work. 
SKUPlugs understand this very clearly, which is why it innovates a new synchronization software that integrates Lightspeed point of sale and Shopify for an automatic flow of data between them. The benefits of Shopify and Lightspeed are well known to us but what about the integration, 
This integration leads to sync working flawlessly. It will automatically sync the selected or all products from Lightspeed to Shopify. it happens in a few clicks. It will simply connect your Lightspeed Point of sale with Shopify, After this, you all need to configure the setup up to your preferences. The Other benefits of this amazing synchronization are Automatically syncing all or selected products from Lightspeed to Shopify along with their variations Without any effort, it will automatically post your Shopify orders and customers into Lightspeed It will keep an eye on your inventory for 100% accuracy across every Lightspeed POS store, Shopify and marketplace.
Lightspeed is an easy -to -use point of sale application suitable for e-commerce businesses. With several benefits, POS helps easily create and manage inventory and sales logs apart from showing customer purchase details. When combined with your Shopify eCommerce store, POS can do wonders for your business. Because Shopify provides an incredible way to create and manage an online shopping platform, integrating it with the same POS can help your business prosper greatly.
If you are looking forward to Lightspeed Shopify integration, you need to partner with the best in the industry. We are known to provide easy POS-eCommerce integrations in the stipulated time frame to ensure our clients can benefit simultaneously. So what are you waiting for now?
Start your free trial today. Get in Touch with our efficient 24*7 support.
Skype: sales_87950