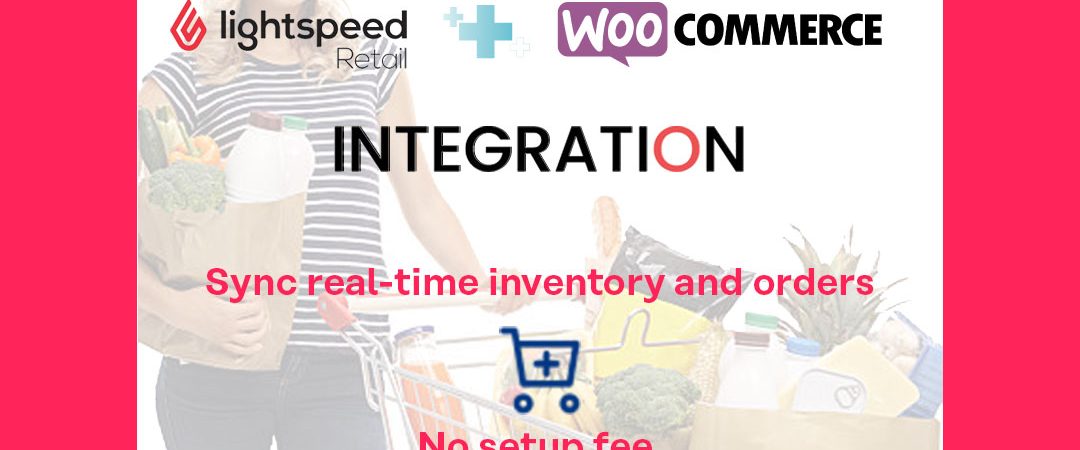 Do you need a customizable eCommerce solution to smoothly run and successfully grow your business across multiple channels? Lightspeed WooCommerce integration is what you can opt for as an advanced and beneficial solution. Many multi-channel retailers are nowadays using this solution for their growing customer base, maximum sales lead, and increased revenue.
Can WooCommerce Integrate with Lightspeed?
Lightspeed is powerful POS (point of sale) and inventory management software that allows business success and inventory management across several channels. WooCommerce is an open-source plug-in used with WordPress. If you don't know, then you must be aware that WordPress is the most widely used platform for website and blog design.
Now, the question is whether WooCommerce uses the Lightspeed integration. Its answer is yes, because many retailers are integrating WooCommerce portals with their Lightspeed POS to streamline the online selling process. It provides the ability to manage orders, sales, inventory, and customer details for multiple stores from one central location. Moreover, you will also get access to some highly useful reporting with accurate business performance tracking for making informed decisions about your online operations.
What Benefits Can You Get From Integrating WooCommerce and Lightspeed?
By integrating your WooCommerce portal with Lightspeed POS, you can reap all the benefits of your system. You will be able to get the best out of both of these worlds. Integration facilitates data sync both ways. It provides better customer reach, boosts sales and customer traffic, enhances data collection, and automates order, inventory, and shopper management. The seamless integration will eventually boost your revenue. Automatic management of several business aspects will leave you sufficient time to work on business expansion programmes and strategies.
Sync Data
The automatic sync between Lightspeed and WooCommerce eliminates the need for retailers to worry about double data entry and double selling.The automatic syncing of information between the point of sale and eCommerce provides instant visibility of online orders that must be fulfilled without moving from one platform to another.
Sync Products and Sales Orders
Light integration with WooCommerce facilitates automatic sync for products and sales orders. It reduces the need for manual data entry, thereby saving both quality and money. Regardless of the number of entries in the catalogue, you can conveniently sync them without putting in any extra effort.
Increased customer base
Easier database management from offline and online sales helps with an accurate update of the data. This greatly improves the customer experience through enhanced satisfaction, which develops loyalty and makes them continue shopping with you.
Automated Order Management
Automatic management of orders allows retailers to more effectively manage their stores. It enhances the purchasing experience and frequently encourages customers to continue purchasing. Order automation and management help in effectively updating stocks, preventing cancellations, reducing shipping costs, and saving time with automatic routing and order invoicing across regions.
Sync Inventory
The Lightspeed connection with WooCommerce enables businesses and retailers to allow their WooCommerce store and Lightspeed account to communicate and accurately sync inventory. Whenever a new sale arrives through your POS system, stock quantities will automatically be updated within WooCommerce. However, when you receive a new order through WooCommerce, your Lightspeed account will reflect the same inventory numbers. This would greatly assist you in controlling the situation and preventing product overselling.
Automatic Inventory Management
Managing online inventory can be a challenging task when you are running multiple stores. This is because keeping track of inventory and timely updating it manually in all the stores is time-consuming and hectic. Lightspeed WooCommerce integration eases this task by facilitating the automation of inventory management. You only have to update inventory details once in POS. The information will then be automatically updated in your eCommerce store.
Easier data uploading and downloading
When integrating Lightspeed and WooCommerce, you can upload POS product ID, product name, price, stock, product barcode, manufacturer name, short description, product status, product images, product weight, and more.
Alongside uploading product data from Lightspeed to WooCommerce, integration allows downloading an array of information from WooCommerce to Lightspeed. It may include the order number, bill-to address, customer bill-to name, ship to address and name, contact number, email address, product code, quantity, discount, shipping cost, unit price, tax, and more.
How do Lightspeed and WooCommerce Integration work together?
WooCommerce and Lightspeed integration can be synced three ways: one-way, two-way, and selective sync.
One-Way Sync
It is when you have already been using either of these platforms—WooCommerce or Lightspeed. In this sync process, data from Lightspeed can be imported into the WooCommerce portal. Availability of the entire stock on the eCommerce platform with a comprehensive description leads to easier sales. Any stock reduction due to new sales is shown as a modification in the Lightspeed inventory. Hence, you can simply manage these modifications in the details by changing data on the POS portal, which shows up on WooCommerce.
Two-Way Sync
In this sync process, a few items are available on Lightspeed, while others are found on the WooCommerce platform. Items on both systems are properly scanned and then compared to make sure there are no duplicates. Products on both of these systems are connected. When anything is missing on either side, it will be included on the respective side once the data import begins.
Selective Sync
In this sync process, you can choose the product properties you would like to update on the WooCommerce platform when Lightspeed and WooCommerce sync. In the starting phase, you can sync the entire set of products. And, after that, when you want to make any selective changes in the settings, you can meet that need with the selective sync option. You can update the stock's quantity, sale price, product name, images, or other specific categories as needed without affecting the stock's other properties.
Bonus Tip: Remember that WooCommerce currently doesn't offer integration with Lightspeed. Hence, don't attempt to do it by yourself, as this may result in unwanted and costly errors and issues. As a result, it is always advised to approach professional experts who have assisted numerous retailers with result-oriented and accurate Light integration with WooCommerce to assist them with their business growth.