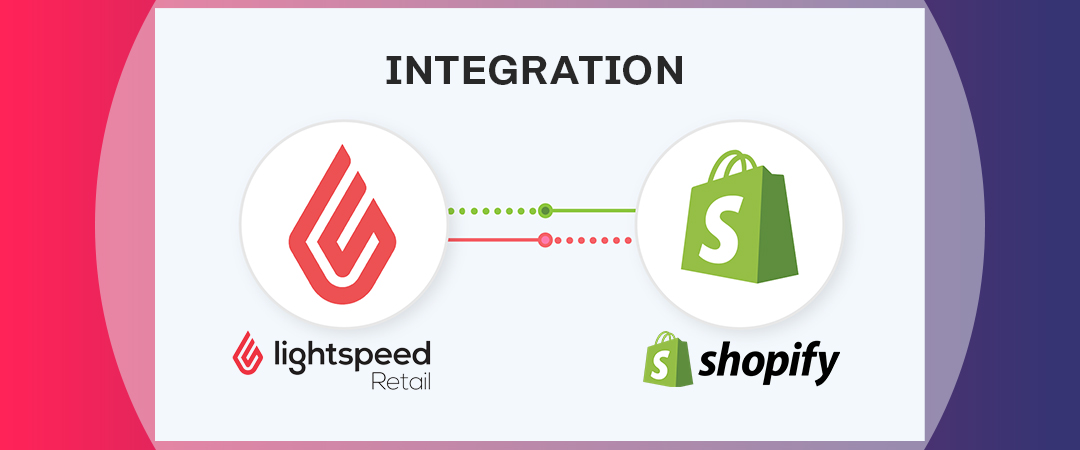 The best way to increase your profit margins is by selling more. Online marketplaces offer you a plethora of clients across the world where you can sell your products easily. However, you need an eCommerce platform that can make business easy for you to efficiently do so. With its cloud-based platform and easily customization templates, Shopify provides an easy and efficient way to build your online store. Launching an online store is extremely simple. The presence of a flexible, clean, user-friendly feature-rich interface makes it attractive for clients. Since you can customize the design effortlessly, it can easily create several unique eCommerce sites. Shopify Lightspeed Integration can help you achieve the zenith in your business easily as Lightspeed Retail is one of the most competent point-of-sale (POS) applications.
Why should you opt for Lightspeed and Shopify Integration?
If you wish to attract more clientele, you need to provide better customer service. Improved customer interactions can go a long way in increasing your customer base. And, subsequently, your profits. You need to create a seamless omnichannel experience for the customers for this to occur. Getting Lightspeed POS and Shopify integration can easily help you achieve this. When you opt for Lightspeed and Shopify Integration, you can achieve many things.
Here is why Lightspeed integration with Shopify can be beneficial for your business:
Keeping track of sales is easy –
An integration such as that between Lightspeed Integration with Shopify eCommerce platform can help the business succeed easily. This mainly happens because despite selling through various retail outlets and online marketplaces, the synchronization between the POS and eCommerce ensures that you get an accurate stock situation reflected across various platforms. This makes it easy for you to keep track of sales and for the customers to make an informed purchase. Furthermore, since Shopify Lightspeed Integration offers real-time sync, any purchase is immediately reflected in the POS and Shopify marketplace. This prevents overselling, which might dent your online selling reputation.
Managing inventory becomes child's play –
When you decide to get Lightspeed POS and Shopify integration, you are no longer required to invest time and manpower in managing your inventory. If you have been using any of the two platforms, you can easily integrate the two systems and transfer the data present on both with a few clicks. As a result, you manage to save time and manpower while synchronizing the inventory. Moreover, any subsequent sales that occur through your physical retail outlets or online stores are automatically deducted from the inventory. This makes ordering and managing the inventory an easy affair.
Customer data is easily available –
Details provided by your shoppers while shopping in-store or online can be available easily. This can provide them with a customizable shopping experience that increases your popularity. And, thereby, sales. Moreover, since the backend process handled by Lightspeed runs smoothly, creating labels with shipping addresses and order details is done easily. This helps speed up the shipping and delivery process resulting in an excellent impression on the clients.
Provide your business with the Shopify Lightspeed Integration and see the difference
If you wish to leave all your competitors behind and emerge successful in your business venture, then you need all the tools available. Lightspeed and Shopify integration can be the perfect tool in your arsenal that can help you succeed in your entrepreneurial venture. The various advantages associated with Lightspeed POS and Shopify integration include –
You can integrate your online and offline stores seamlessly. Moreover, thanks to real-time sync and efficient integration, you can manage the operations of all the stores centrally from a single location.
Since real-time customer data is available across both online and offline selling platforms, you can tailor your marketing campaigns accordingly. This will help you attract more clients and increase your sales. Moreover, since all customer data is available in one place, it is easier for you to create labels from anywhere, anytime.
Since this integration synchronizes the inventory and sales orders across the two platforms. You are no longer required to make manual entries. This allows you to save money, manpower, and time spent in uploading the inventory and matching the sale records with the stock position.
Uploading product catalogs becomes extremely easy. With Shopify Lightspeed Integration, the products available on either platform can be synchronized and any duplication avoided. Moreover, the integration allows you to upload large inventories, including multiple product photographs and detailed product descriptions. Additionally, any changes made in one platform (price change or quantities added) is automatically reflected in the other platform.
With value-added services such as buy online and pick-up in-store available with Lightspeed and Shopify integration, order fulfillment becomes easy. This is a win-win situation for both parties as shoppers get additional benefits that help increase their shopping experience. Moreover, the seller ends up saving money otherwise spent on shipping and delivery.
Factors to keep in mind while opting for Lightspeed POS Shopify integration
While Lightspeed integration with Shopify can definitely boost your business prospects and make your business future-ready. It is important that you take the best approach for the integration. Lightspeed offers you the option of contactless payment, built-in inventory management tools, and a loyalty reward program. Since Shopify has emerged as the preferred eCommerce solution for small and medium enterprises, opting for this integration can work wonders for your business. You can either choose an add-on approach for the integration or opt for a plug-in app. Another option available is to go for a custom integration for your business.
However, to choose the correct approach, you need to decide your plan of action regarding your business expansion. Experienced service providers can help you determine which option is the best. Depending on your budget, the integration service provider can help you connect the Lightspeed Retail POS with your Shopify store to get it started. However, when you opt for Lightspeed Retail and Shopify integration, ensure that you get technical support that extends even after the integration has been successfully done.