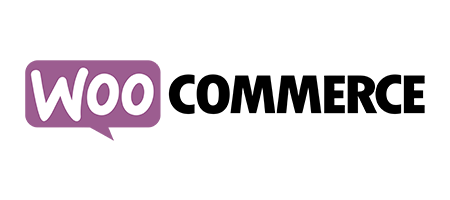 While opening a retail store involves a lot of rigmarole, an online store can be set up easily within a few minutes with the help of experts. Several eCommerce portals have made it easy for individuals and organizations to make their presence online with ease. WooCommerce, the eCommerce portal of WordPress, has generated a huge fan-base, primarily because WordPress is one of the best platforms to create websites and blogs. With an eCommerce portal available and an excellent internet connection, you can easily sell your products to clients across the world. This opens a whole new world of opportunities for manufacturers and sellers.
What is more, you can even sell your products through various retail outlets and online marketplaces, thereby increasing your profits. Integrating your eCommerce platform with a point-of-sale (POS) application ensures that you are on top of your game. Lightspeed and WooCommerce Integration are some of the most popular integrations that are sought by most retailers.
What are the important features of Lightspeed WooCommerce Integration?
Handling a business is not easy, especially if you sell your products across different platforms. Not only do you need to keep stock of products, but you must also be aware of the sales orders generated. Though a POS can help you save time spent on manual data entry and crosschecking, without integrating it with your eCommerce portal, you will not be able to reap all the benefits of the system. With Lightspeed integration with WooCommerce, you get the best of both worlds. Here are some of the reasons why opting for this integration is in your best interests:
With Lightspeed and WooCommerce Integration, automatic sync is available for your product and sales orders. This reduces the need to make entries manually, saving time and money spent on doing so. Irrespective of the number of entries in your catalog, you can sync them without wasting any energy.
The integration allows for the sync of data both ways. Thus, whenever a sale is made, the product is automatically reduced from the POS to accurately reflect the stock situation across the various selling platforms. This allows you to be in control of the situation always and prevent overselling of products.
Selling across multiple stores or online marketplaces can often cause mismanagement of inventory unless you opt for Lightspeed integration with WooCommerce. However, since seamless integration is available between these two platforms, you can increase your revenue tremendously by expanding your products to new marketplaces. With its set and forget technique, you can manage your business more efficiently, leaving you with enough time to work on expansion programs.
With different sync options available, you can customize the details and descriptions you wish to sync. This prevents double entries made across both platforms, which can cause an error later. Irrespective of the amount of data, the Lightspeed WooCommerce Integration can process them at lightning speed to ensure you are always aware of the stock as the sales occur.
Lightspeed and WooCommerce Integration also provide you with client details including name, contact number, address, and other shipping details filled by the customer on the online portal to your POS. This makes it easy to generate the bill and receipts and saves time.
Once the two systems are integrated, any entry made in your Lightspeed POS is automatically added to your WooCommerce store. You can even upload the entire catalog with several photos, product descriptions, details, etc., without much ado. In this manner, the inventory in different retail and online stores is always kept up to date.
How to opt for Lightspeed integration with WooCommerce?
Lightspeed and WooCommerce Integration can be done by experts easily. For people who have experience, the integration of these two platforms hardly takes more than five minutes. However, hiring professionals is advised. Once the integration is complete, you can easily manage your product and client information, orders, inventory, tags, meta descriptions, etc., with ease.  The Lightspeed WooCommerce Integration can be synced, one-way, two-way, or you can even opt for selective sync. Here is what happens in these different scenarios:
One-way sync: This is usually the case when you had already been using either Lightspeed POS (for inventory and sales management) or WooCommerce platform (to sell your products online). In this scenario, you require one-way sync, where data from, say, Lightspeed can be imported to the WooCommerce platform. With entire stock available on the eCommerce platform along with a detailed description, sales can occur easily. Any depletion of stock due to new sales is reflected as changes in the Lightspeed inventory. You can easily manage changes in the details by editing information on the POS platform, reflecting on the WooCommerce store.
Two-way sync: In this case, some products are available on Lightspeed while others are on the WooCommerce platform. During the two-way sync, the products on both systems are scanned and compared to ensure no duplication occurs. Products present on both platforms are linked. Those missing on either side are added to the respective sides after data import starts.
Selective sync: In this option, you can select the product properties that you wish to update on your WooCommerce site while the sync between Lightspeed and WooCommerce takes place. While initially, you can sync all the products, later, if you wish to make selective changes in the settings, it is possible with the selective sync option. You can selectively update the sale price or stock quantity, name of the product or product images, or any other specific category without disturbing other properties of the stock.
The assured way to success is partnering with the best. When a powerful POS like Lightspeed with excellent inventory managing software integrates with an efficient eCommerce platform like WooCommerce, you can expect wonders. With Lightspeed WooCommerce Integration, your POS and your eCommerce store can communicate with each other effortlessly and help increase your sales. Get ahead of your competitors by choosing the best company to help you with the integration process.