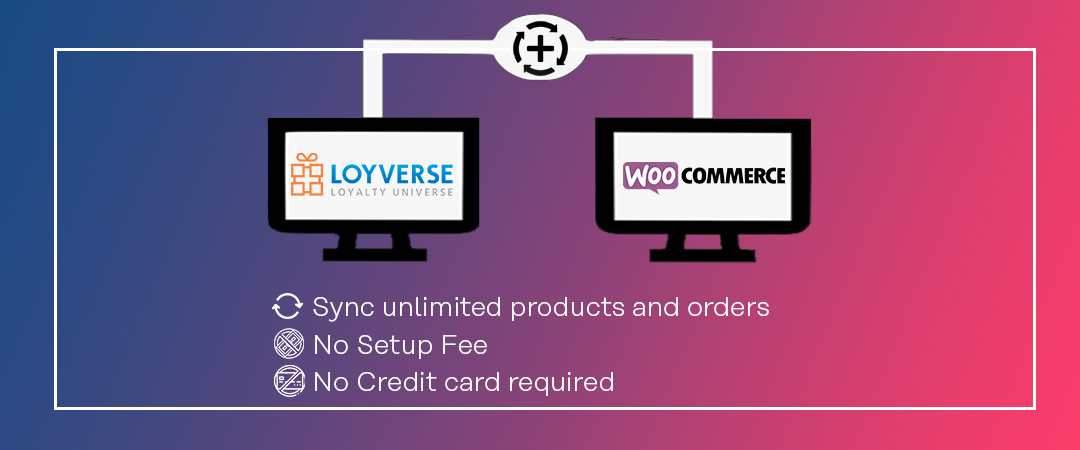 Everything You Need to Know About Loyverse WooCommerce Integration
You might desire to launch an online store or boost the sales volume of an existing store. Not sure which strategy or tactic will work best for you? If yes, then you must go with WooCommerce Loyverse integration. In this guide, you will discover why you need this integration and how you can go about getting it.
Loyverse and its Benefits
This cloud-based point-of-sale (POS) and inventory software is widely used by small businesses for sales, inventory, and employee management. Small salon establishments, restaurants, and small retailers use Loyverse POS to visualize sales analytics and effectively manage the long-term relationship with customers.
Since it is a mobile POS, it allows businesses to sell their items straight from their iOS and Android mobile devices. They can apply discounts and make any changes to their orders directly from this cloud-based mobile point-of-sale solution. It allows businesses to check and print barcode labels, check stock levels, issue receipts, and perform lots more processes.
WooCommerce and its Benefits
This open-source and personalized eCommerce platform is built on WordPress. It is renowned for allowing users to get everything they need to sell online. It includes a solid tax or shipping reporting system, secure payment processing, discount codes for customers, and several themes (both free and premium).
WordPress uses this free plugin dubbed platform (WooCommerce) to help businesses build their customized store. The simple and clean shop system of this platform provides a seamless experience during the buying process. You can create a store that is pertinent to the kinds of items you provide.
Woocommerce stands out for providing business owners with immense flexibility to sell all types of items, irrespective of their niche. So, if you are going to start any online business, you can avail of the limitless customization options of Woocommerce. If you don't find a theme related to your business, you can select one that seems similar and tailor-make any section, right from the header to the smallest information.
Also, you will have a secure gateway for maximum security of your customers' credentials. This being a popular and customized online platform, it has a large user base across several forums. Thus, you will find a larger interactive community.
Integrate WooCommerce and Lightspeed
So, as you read above, WooCommerce and Lightspeed are both extremely useful and powerful platforms for both online businesses and physical stores. No matter what type of business you are owning or managing, having Loyverse integrated with Woocommerce simplifies the process of modifying inventory in products and managing price. It will automate various processes, thereby preventing costly errors due to human error and also saving time.
Features of Loyverse Connection with Woocommerce
The main feature of integrating Loyverse and Woocommerce is the automation process. Besides this, it has many more salient features, including, but not limited to, the following:
Automatic transfer of sales and customer information from your WooCommerce online store to Loyverse POS
Automatic product listing from Loyverse in Woocommerce
Seamless and quick management of product listing, product prices, sales, inventory, and customer data from the WooCommerce webstore in Loyverse point-of-sale
Automatic synchronization of inventory between Woocommerce and Loyverse POS
Automatic syncing of sales and customer details across various in-store and online stores
Note that features of WooCommerce Loyverse Integration may differ based on the company providing integration services. So, have a glimpse of the features before choosing any package or finalizing your payment.
Benefits of Woocommerce Integration with Loyverse POS
The integration of WooCommerce with Loyverse POS will sync your POS account with the WooCommerce web store to allow a straightforward interaction between the two. It allows effortless communication and inventory sync between the Loyverse POS account and WooCommerce online store. This will benefit your business in multiple ways, including the following:
Sync Loyverse with your WooCommerce online store.
It will help with importing and creating products with a single click from your Loyverse POS to the WooCommerce store. The stock amount will automatically sync between these platforms. Also, you can automatically create receipts in your Loyverse POS when you get an order from your online store.
Sync a brick-and-mortar store with an online store.
The stock amount will be adjusted automatically in online and physical stores based on whether the received order is in Loyverse or WooCommerce. You can create products in Loyverse, which is well-known for product creation, and import those products into your WooCommerce store. Product categories, prices, and other details will be automatically linked to a specific product.
Improved customer experience
Automatic order processing will automatically provide notifications to each customer after receiving their orders. It will inform customers that their orders have been received and are in the shipping process. Alongside this, customers can figure out when they will get their order and the progress of their order on the order page of the WooCommerce store. This will give your customers immense peace of mind and make them return again for more purchases.
Conclusion
The process of integrating these two platforms might be intimidating and challenging. This is why we offer an e-commerce integration platform that automates your workflows. At SKUPlugs, we don't charge anything for the initial steps if you choose our free trial package. You can improve your workflows by integrating these platforms and automating all the tasks.
All you need are just three simple steps: 1) Connect, 2) Configure, and 3) Sync. Now, you are all good to go ahead with WooCommerce loyverse integration. So, if you want to wave goodbye to your manual efforts and busywork, then let's start with saving more valuable resources by integrating Loyverse Woocommerce without any setup required.