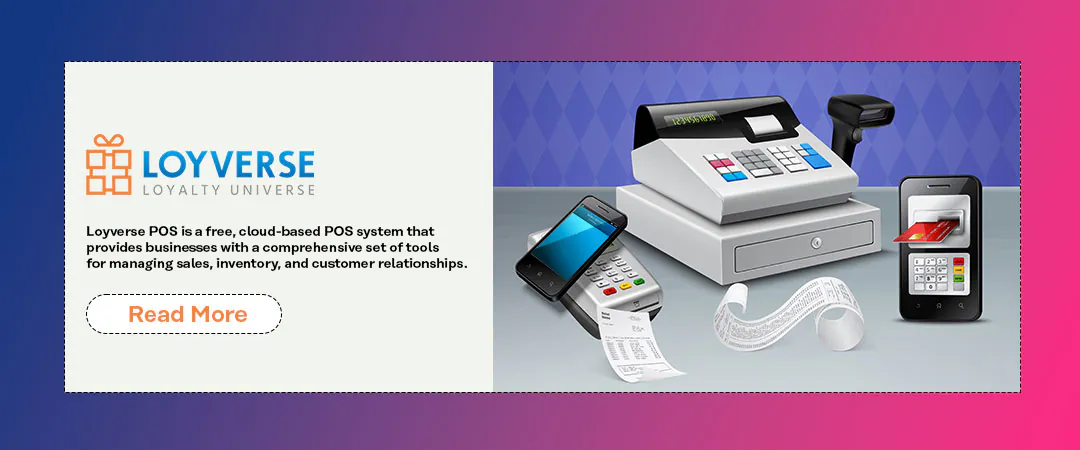 Everything You Need to Know About Loyverse POS
In today's fast-paced retail and hospitality industry, a reliable Point of Sale (POS) system is the backbone of any successful business. Loyverse POS is a feature-rich, user-friendly POS software designed to meet the unique needs of small and medium-sized businesses. Whether you run a cafe, restaurant, retail store, or any other business, Loyverse POS offers a wide range of functionalities that can help streamline your operations and boost your bottom line. In this blog post, we'll dive into everything you need to know about Loyverse POS.
What is Loyverse POS?
Loyverse Integration is a free, cloud-based POS system that provides businesses with a comprehensive set of tools for managing sales, inventory, and customer relationships. It is available as a mobile app for both Android and iOS devices, making it accessible and convenient for businesses of all sizes.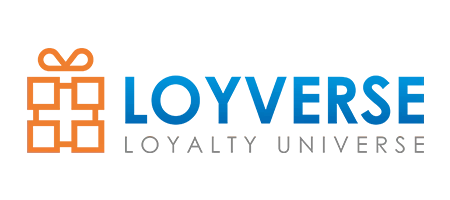 Key Features of Loyverse POS
Loyverse POS comes equipped with a variety of features that can benefit your business in numerous ways. Here are some of the key features:
Intuitive User Interface
Loyverse POS boasts a user-friendly and intuitive interface that requires minimal training. This means that you can get your staff up to speed quickly, reducing the time and resources spent on training.
Sales and Inventory Management
With Loyverse, you can easily process sales, manage inventory, and keep track of stock levels. Real-time updates ensure that you never run out of stock or oversell products, enhancing the customer experience.
Customer Loyalty Program
Building customer loyalty is crucial for any business. Loyverse POS allows you to create and manage a customer loyalty program, rewarding your loyal patrons and encouraging repeat business.
Detailed Sales Reports
Access to comprehensive sales reports and analytics helps you make informed decisions about your business. You can track sales trends, identify your best-selling products, and gain insights into customer behavior.
Multi-Store Management
For businesses with multiple locations, Loyverse POS offers multi-store management capabilities. You can monitor and control all your stores from a single dashboard, ensuring consistency in operations.
Employee Management
Loyverse POS enables you to manage employee roles and permissions, track their hours, and monitor their performance. This feature helps you maintain efficient staffing and accountability.
Integration Options
Loyverse POS integrates with various third-party applications, including payment processors and accounting software, making it adaptable to your specific business needs. Using these third party applications you can integrate your shopping carts like Shopify, Woocommerce, Bigcommerce, Squarespace, Wix, Magento and marketplace like Amazon, Walmart, Farfetch, Lazada, noon.com, dubaistore, Reverb etc.
SKUPlugs provides full disclosure and connects Loyverse POS with all major shopping carts and the marketplaces. Further, it works as a middleware platform that transfers the data between connected platforms.

Benefits of Loyverse POS
So, why should you consider using Loyverse POS for your business? Here are some of the benefits:
Cost-Effective
Loyverse POS offers a free plan, making it a cost-effective solution for startups and small businesses. The free plan includes essential features, and you can choose to upgrade to more advanced plans as your business grows.
Mobility
The mobile app allows you to take your POS system wherever your business goes. Whether you're at a trade show, a pop-up shop, or a customer's location, you can process transactions on the spot.
Scalability
Loyverse POS is scalable, meaning it can accommodate your business's growth. You can add new locations and users as needed without significant disruptions.
Customer Engagement
The customer loyalty program helps you engage with your customers and encourages them to return. Happy and loyal customers are more likely to recommend your business to others.
Getting Started with Loyverse POS
Getting started with Loyverse POS is relatively straightforward:
In Conclusion
Loyverse POS is a versatile and accessible solution for businesses seeking an efficient and user-friendly POS system. With its array of features, cost-effectiveness, and mobility, it's a valuable tool for managing sales, inventory, and customer relationships. Whether you're a small cafe, a retail store, or a food truck owner, Loyverse POS can help you streamline your operations, boost customer loyalty, and drive growth.
If you're in search of a reliable and free POS system, Loyverse POS is certainly worth considering. It has gained a strong reputation in the industry for its simplicity and effectiveness, making it a popular choice among business owners looking to elevate their operations. So, why not give it a try and see how Loyverse POS can benefit your business?