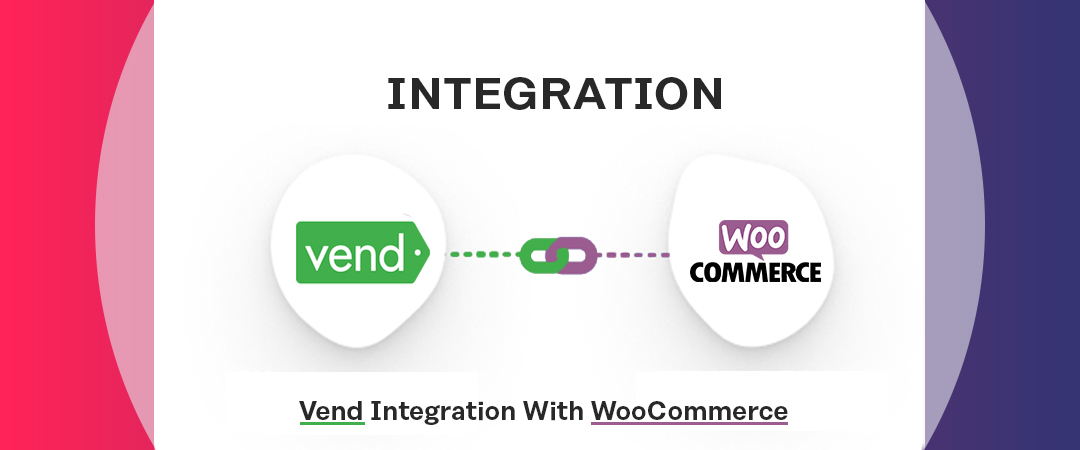 The Indian and worldwide online industry is growing at a drastic pace over the last few decades. E-commerce has changed the manner business was done. Even it becomes an indispensable part of the global retail framework. Presently, there are more than 26 million eCommerce sites across the world. And, more and more are being created every single day to rule over the online world. The significantly increasing growth is making nearly every company opt for Vend WooCommerce integration for scalable and sustainable digital success.
Before going ahead to learn about WooCommerce integration with Vend and its benefits, let's discover something about these platforms.
WooCommerce
Built on WordPress, WooCommerce is a customizable and open-source e-commerce platform. WooCommerce makes it possible to integrate e-commerce functionality into WordPress websites. Using this platform you can more effectively run your online business as it provides everything you need to sell online. It includes free & premium themes, a tax or shipping reporting system, and highly secure payment processing.
Using this customizable platform, you can personalize and sell across multiple social channels. Since it is designed on WordPress, you can rest assured that your data belongs to you and is supported using the highest security standards. By choosing WooCommerce, you can reach a worldwide community with no limits as it has a huge community of developers and stores around the globe.
Vend
This is a cloud-based POS (Point of sale) system for retailers of all kinds and sizes. This is one of the most useful systems for businesses as it offers a comprehensive set of sales, inventory, and products. It provides access to the insights and powerful tools required to take care of your business on any device no matter what the location is.
This easy-to-use software better optimizes retail operations by handling customer transactions, payment processes, and inventory levels. Since it is a cloud-based solution, you can conveniently access the most important data at any time and from anywhere. Even it is extremely scalable in terms of supporting your business.
Benefits of Integrating Vend and WooCommerce
Vend WooCommerce Integration will be beneficial for online businesses in several ways. Whether it's selling online, in-store, or on social media, this integration will help you to win in today's competitive landscape. The following are some amazing advantages of integrating Vend and WooCommerce.
Flexible Inventory across Platforms
Managing the inventory of multiple stores is a big battle in itself as it consumes lots of time. Thanks to Vend integration with WooCommerce that makes inventory management is an easier task. It allows you to easily upload products in bulk and select how stock levels are shown on WooCommerce. Inventory of a single store can be selected at once and then combined with multiple warehouses or online/offline stores.
WooCommerce integration with Vend helps in two-way inventory sync. It means sales data, products, customer details, and inventory are easily and quickly shared between the two platforms. Two-way inventory sync will eventually help in saving plenty of time and effort to determine the appropriate details every time your customer purchases something.
Extend your online business presence by showcasing your products over various social media sites such as Facebook, Instagram, etc. The integration of Vend and WooCommerce proves beneficial in opening an online store to billions of users on social media channels. You can emphasize producing and selling more products, while sales are tracked in Vend and WooCommerce.
After integrating Vend and WooCommerce, it is possible to edit the products once they're linked. The products excluding pictures, collection, and weight will be updated automatically. However, you need to edit new variants and other fields whenever make any product update.
Another benefit of WooCommerce integration with Vend is that it provides real-time visibility of online orders, sales, and inventory in less time. You don't need to fret about double selling as you'll have comprehensive and detailed actual information on orders that need to be fulfilled without moving from one platform to another.
Selling your products on multiple online stores and social media at an extended level will eventually expand the customer base. You can gain more loyal customers by satisfying them with a range of products and delightful services. Effective management of the database from online and in-store sales from one place will assist in focusing on customer satisfaction.
Manage Real-time Performance
Alongside other benefits, WooCommerce integration allows businesses to immediately figure out the sales trends and serve their customers accordingly. Even they can track the inventory, sales, and margins in Vend by viewing and comparing in-store and online performance in real time.
One of the most daunting and time-consuming tasks of any business is manual double entry. And, it becomes more complicated when you run online and brick-and-mortar stores in different areas. Vend WooCommerce Integration eases this process by helping centralize the in-store and online operations. It reduces manual double-entry by managing the customers, inventory, and sales from Vend. You don't need to worry about entries as both physical and online stores will update instantly.
Overall, it can be said that WooCommerce integration with Vend offers online retailers the most customizable and advanced e-commerce solution for their multiple channels. If you don't want your quality time to spend on managing your day-to-day business across various online platforms while performing other works, then this integration will be your ideal choice.
Which Devices Do Vend and WooCommerce Support?
While integrating Vend and WooCommerce, you don't need to worry about device compatibility. These two platforms can be easily used on your PCs, iPad, and even Macs. Vend has an iOS scanner application for iPhone and iPod, and a Register app for iPad. Moreover, you can easily access the complete list of potential hardware and computer specifications on the internet.
How to Integrate Vend and WooCommerce?
There are 3 methods to integrate Vend with WooCommerce.
1. Third-Party Extensions
There are many third-party plugins in the WooCommerce marketplace for Vend integration. The extensions are quite simple to install and use. Data synchronization is possible in both manual and automatic modes. Hence, you can choose the one accordingly. Another key feature of using 3rd party extensions is that it allows data transfer by point-to-point integration with no middleware.
2. Find the Reliable Integration Service Provider
The increasing importance of integrating WooCommerce and Vend leads to the appearance of several companies offering integration services. Before you choose any company, check their Vend and WooCommerce integration feature list. Ensure which tools they're using for multi-location or single-store retailers.
The most reputed company offers vend integration POS with various e-commerce platforms with no setup fee. Before investing precious money, go for free trials to ensure quality. Check the customer support and service. Make sure 24*7 professional support is available so that you can get immediate support whenever required.
3. Built-in Integration Solution in Vend
The last way for Vend WooCommerce Integration is the use of different plans and packages in Vend. It includes Pro, Lite, and Enterprise Plan. If you would like to have automatic access to the WooCommerce integration solution, then you must go with the Pro or Enterprise Plan. However, if you prefer the Lite plan, then you've to upgrade for connecting Vend store to WooCommerce. Even you require WooCommerce 3.0 and WordPress 4.4 for the integration. The best thing about built-in integration is that any update in the product details will automatically show in the WooCommerce store.
Rounding Up In the year 2021, retail e-commerce sales were about 4.9 trillion US$ all around the world. There were about 2.14 billion digital buyers in the year 2021. It is expected that the Indian e-commerce market will grow to US$ 188 billion by 2025 and US$ 200 billion by 2026. Hence, to grow your business by making an online presence through multiple stores, integrate all channels with WooCommerce integration.