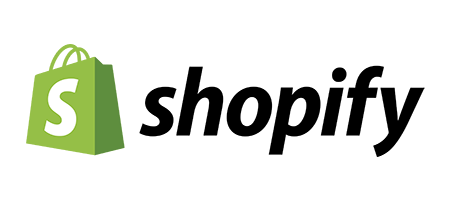 While selling goods on the internet, you must have the best tools to help you succeed. An excellent point-of-sale (POS) application along with a brilliant and intuitive eCommerce portal are two things that can help you scale up your business and exceed expectations. Since the introduction of the internet, it has been used to enhance the quality of life. Not only does it provide you with entertainment, but it also helps you conduct business across the world thanks to eCommerce platforms. With several portals available, it might be challenging to choose. However, Shopify has emerged as one of the most popular platforms to develop your online store. Furthermore, with Lightspeed developing into the most sought-after POS, integrating the two is a recipe for success.
Why are people opting for Lightspeed Shopify integration?
Your online eCommerce store built on the Shopify platform can work wonders if you choose Lightspeed Shopify integration. Not only does it help you gain control of your website and provide you with accurate inventory and sales data, but it also improves your customer's experience. If you wish to streamline your business and save time to increase its potential, you should opt for a Lightspeed Shopify Connector. A one-time investment in this can help you reap huge benefits. Most small and medium businesses have opted for Lightspeed integration with Shopify as it offers tremendous assistance. Here are some of the reasons why several companies are opting for Lightspeed Shopify integration:
Handling product data across the systems is easy. Uploading product catalogs is a time-consuming task. This becomes cumbersome if you have already been using either Shopify or Lightspeed individually. However, if you opt for Lightspeed Shopify integration, you do not have to worry about data duplication or crosscheck every entry. Since the systems offer sync between both POS and eCommerce platform, the product catalog and inventory is synchronized across systems. This saves you sufficient time as you do not have to upload complete product details, photographs, pricing, discount, etc.
Maintaining customer data and purchases is possible without any problems. Customer data is essential while billing as you require the customer's address and contact number for shipping details. When you opt for Shopify Lightspeed integration, the customer details from Shopify are available at the POS to effortlessly create the bill. Simultaneously, the entries are also deducted from the inventory, providing you with an accurate stock situation.
Seamless managing of sales across different channels. If you have other retail stores or are selling through various online marketplaces and channels, handling them from one point is easy when you opt for Lightspeed integration with Shopify. In addition, managing sales orders and inventory can be done from anywhere and anytime since the two systems are integrated.
How can Shopify Lightspeed integration help you increase business?
Having the backend processes running smoothly without intervention is just one of the ways you can increase productivity. Since you do not have to spend time and human resources manually handling the data or checking the stock situation, you save on resources. Moreover, since Lightspeed integration with Shopify ensures that the two systems provide you with automatic updating anytime any change in the stock situation, through sale, occurs, time spent on manually entering the data is reduced. Therefore, Shopify Lightspeed integration can work wonders for your business. Here is how that happens:
You can reduce manual errors, which may cause you to oversell your products. Most organizations and businesses that use manual updating of stock situations and are selling products from different online platforms might not be aware of the exact stock remaining in the warehouse if real-time sync of data is not available. With Shopify Lightspeed integration, that is not the case. Every time a sales order is generated, the altered stock situation is reflected on your Shopify platform to ensure that the buyers know the exact number of products available.
The integration provides you with the shopping habits of your customers. This can be used to generate a shopping experience that is unique for them. Showing them their searches and providing them intuitive shopping will increase sales. In addition, since your backend processes run smooth, there is no delay in creating labels for the orders and shipping them by the earliest. Prompt delivery and a smooth shopping experience create longer-lasting relationships with your clients, which help build your business.
What to look for when you opt for Lightspeed integration with Shopify?
If you have decided to go for Lightspeed integration with Shopify, the best approach needs to be done. There are different ways you can integrate the two systems. You can either choose an add-on or plug-in app, which might be the cheapest and easiest way to get started. However, this integration approach works well for only small businesses. The other ways you can get the best of Lightspeed and Shopify is by choosing custom integration or getting a commerce integration platform. For deciding the best integration approach for your business, you need to consider what kind of investment you are ready to make for this. Another factor that helps you decide which Lightspeed Shopify Connector you should choose is your plan for your business. The last factor is the technical support you might require for Shopify Lightspeed integration. Can you outsource it, or you need to have an onsite team?
Since every business has a different requirement, the solution also needs to be tailormade. It is not easy to integrate two systems, and there are chances that mismanagement may ruin your efforts, time, and money. It is therefore essential that you choose your integration partner with care. Always look for experience and success with similar projects before entrusting someone with your project. With Lightspeed integration with Shopify, you get a single place where you can track all your sales orders, manage inventory, and provide your customers with the perfect shopping experience with quicker and smoother order processing. With all sales data automatically and perfectly logged in the POS, you get access to your business's real-time performance. With easy tracking of customer's buying, you can convert them into loyal clients by providing them with special discounts. Give your business the edge to take out competitors y partnering with the best.