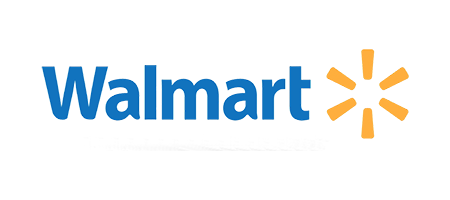 When it comes to point of sale (POS) applications, one name that has emerged as one of the most popular ones is Lightspeed. The key reasons for the popularity are that it can help businesses manage their inventory with ease while generating reports that provide you with an accurate account of your business. Apart from this, it is loaded with several POS tools that make it easy for seamless management of your business. Perfect for small or medium businesses as well as a budding enterprise, Lightspeed is ideal if you are looking for an inventory managing tool that can help you process the massive amount of data in a simple yet efficient manner. Whatever your requirement, whether it is goods purchase or shipping of products or monitoring the stock, Lightspeed can manage everything with ease. The best part is that it provides you with customized data reports that give you detailed insights into the working of your business so that you can make informed decisions. Another popular reason for its popularity is the number of eCommerce platforms it offers integration with.
Why Walmart integration is popular?
Walmart is a name to reckon with. The American multinational store operates several departmental stores in various countries across the world under different names. Not only has the retail store made inroads into the markets of different countries, but it also is a leading online marketplace where people across their world can sell their products with ease thanks to their seller-friendly policies, making it easy for people to succeed. Apart from the ease of working, it can easily integrate with different point-of-sale applications which makes it convenient for online sellers to update their inventory in their online Walmart store with ease. With Lightspeed Walmart Integration sellers are provided a familiar POS to manage their online store. You can easily synchronize orders and products along with their details.
Highlights of Lightspeed Integration With Walmart
You can integrate your online as well as brick-and-mortar stores on Walmart with your Lightspeed point-of-sale application. With Lightspeed POS you can easily manage your quotations, invoice, and orders across your Walmart online marketplaces. With a successful Lightspeed Walmart Integration,you can easily update your product details, make modifications to them, and manage your invoice and bills easily. With this integration, you can also manage your sales orders and inventory easily, while managing your customer information and billing details. Since Lightspeed can run on different devices on computers and phones, people can easily manage their business without making additional investments in buying any additional device. The advantages of opting for Lightspeed Integration With Walmart include:
Automatic bulk upload of products – One of the major highlights of opting for Lightspeed Walmart Connector is that you can upload your entire inventory from your POS to your Walmart marketplace with a few clicks. You do not need to copy-paste or worry about adding details as everything from product information, photographs, details about the products including its color, size, number of packs, etc., is synced when you opt for Lightspeed Walmart Integration.
Downloading of orders is automatically done – Any order received on Walmart marketplace will be automatically downloaded into the Lightspeed system.This in effect changes the stock position in the inventory and makes you aware of the exact quantity of stock that is available in real-time. This prevents you from selling any product that you do not have possession of in your warehouse or shop.
Get real-time inventory synchronization –Any update in your inventory, whether it is concerning the order, the price of the product, details about the product, orthe discount offered, can be updated in near real-time when you opt for Lightspeed Walmart Integration. Any changes made in your warehouse inventory, are automatically displayed in the physical store or your online marketplaces so that the consumers are always aware of the exact stock situation.
Automatic inventory sync to prevent overselling – One of the worst problems you could face is overselling product that is not available in your store or warehouse. This can happen if you are selling products in several online marketplaces or brick-and-mortar stores. If your POS does not update the inventory every time a sale occurs across your different stores, your product status would not be reflected accurately. With Lightspeed Integration With Walmart,you get the exact situation of the inventory in almost real-time thereby ensuring that product overselling does not occur.
How to opt for Lightspeed Integration With Walmart?
If you wish to succeed in your business venture, you need to be at the top of your game. Thus, opting for Lightspeed Integration With Walmart is essential if you want to make the best of these two platforms. Considering the several benefits associated with Lightspeed Walmart Integration, if you wish to connect your Lightspeed with your Walmart store, it can be done easily. All you need to do is connect your POS with your eCommerce platform. This can be done with a few clicks. Once the connection is made between these two, you need to change the configurations on these platforms to suit your specific business requirements. You may require the assistance of professionals for this if you are not tech-savvy or do not have the time to deal with this stuff. Once the configuration is done, you can sync your entire inventories from Lightspeed to Walmart or choose to import a certain selected inventory for the same.
Once the synchronization is done, you can automatically sync product prices as well as the stock situation from the Lightspeed POS to your Walmart store and all sales orders generated from the online Walmart marketplace to your Lightspeed POS. Every time a sale is made, the inventory will be deducted with the required amount without you having to worry about any mistakes happening that could burst your dream of succeeding in your business venture.