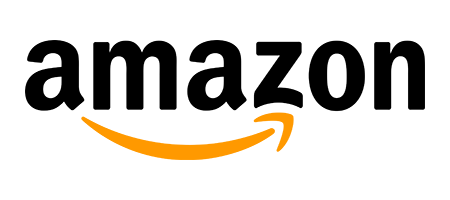 eCommerce platforms have changed the way shopping is done these days. With most people preferring to shop from the comforts of their home, the market share of eCommerce platforms has been increasing regularly. While many established platforms like eBay, Amazon, Walmart, etc. have already a steady stream of clients, many newer entrants to the field including Shopify, BigCommerce, WooCommerce, etc. too have made their mark. Considering that online shopping is here to stay, integrating your eCommerce platform with an excellent point-of-sale program can improve your credibility and thereby your results.
Why is Amazon one of the preferred eCommerce platform?
Amazon is one of the most popular platforms for online buying or selling. Anything from household items to books, technology-based equipment to groceries, and clothes can be bought from this platform. The best part is that the platform offers a chance for not just renowned brands to sell their stuff through this portal but also offers an opportunity to local talents, small businesses, and entrepreneurs to sell their products across the world. This is a great way for individual artisans and manufacturers to establish their business and earn global clients. However, one thing that Amazon is also famous for is exceptionally fast delivery. Most of their products are delivered within a week, some even the next day of placing the order.
Being a seller on Amazon is a matter of pride and a once in a lifetime opportunity to make it in the big league. However, you are required to match upto the standards of the platform. Most small and medium business enterprises as well as manufacturers of various goods can earn handsomely if they can sell their products on Amazon or other similar platforms. To be a successful seller on any online platform you need to have excellent quality products, reasonable prices, and timely delivery. One of the best ways to keep track of your inventory and sales is Amazon integration with a point-of-sale application program. One of the major reasons you should invest in a POS application is to keep track of your sales orders across different online retail platforms and marketplaces.
Why is Lightspeed considered one of the best point-of-sale applications?
Point-of-sale applications have become the chosen way to maintain sales records these days. Whether a retail outlet in your neighborhood mall, the restaurant you love to frequent, or your favorite online shopping sites; all of them make use of POS applications to keep track of orders, inventories, and sales proceedings. Considering the popularity of these POS systems, the market is currently flooded with several options to choose from. However, Lightspeed has become the most popular option for not just brick and mortar stores, but also online platforms. Not only have big corporates like Amazon, Walmart, etc. benefitted from these, but so have medium and small sized businesses and individuals selling their goods across various online platforms.
The reason why Lightspeed is considered one of the best POS currently available in the market is that Lightspeed Integration can be done with most of the popular eCommerce platforms including Amazon, BigCommerce, Walmart, etc. This can help increase your sales as the shoppers are notified of the inventory changes in real time making it possible for them to take an informed choice. Since most small businessmen and individual artisans are selling their goods through different social media marketplaces and various eCommerce platforms having a POS keep track of inventory changes is essential for maintaining their reputation.
What are the advantages of Lightspeed integration with Amazon?
Though Lightspeed integration is available for various platforms, opting for Lightspeed Amazon Integration means having the best of both worlds. When you integrate your POS with your eCommerce account you get a synchronised inventory, product, as well as customer data that makes it extremely easy to provide a streamlined shopping experience for your clients. This efficiency resulting due to integration of these two systems can increase your sales tremendously. Other advantages of integrating the most effective POS with the best online marketplace include:
1. Whether you sell a few items daily or hundreds of them, the integration process can help you. This is because Lightspeed integration with Amazon is extremely easy to understand and operate. With the integration of this inventory management system, you can keep track of all sales happening in real time. With automatic syncing of inventory, you know your exact stock situation so that you can restock the product in time.
2. Since the inventory is updated automatically in real time, you end up saving a lot of time, money, and manpower spent on doing the entries manually. Despite the best of efforts and intentions, human errors cannot be avoided. These errors can make a huge difference in the world of online selling, where your reputation depends on how accurate you handle the customer orders. Delay in delivery time, lack of product for which orders have already been accepted can ruin your reputation and thereby your chances of succeeding.
3. With Lightspeed Amazon Integration you get an automatic syncing of the two platforms. This means that all product details from your catalogue, available on Lightspeed can be updated on Amazon and similarly any sales orders made on the eCommerce platform are relayed back to your POS system. Thus, every time a sale is made, the inventory update ensures that you do not oversell the product. Moreover, with customer data available through Lightspeed Integration, the checkout process is as easy as pie.
4. Any changes you make in your inventory are automatically reflected in your eCommerce platform. Thus, you are not required to make changes in two places when you opt for Lightspeed Amazon Integration. You can even update product details, photographs, price, discounts, etc. easily when you sync the two.
If you wish to handle your online sales efficiently and become a successful online vendor, you should opt for Lightspeed integration with Amazon. With no special programming skills required to handle it, you can easily get things done once you get the two platforms integrated.