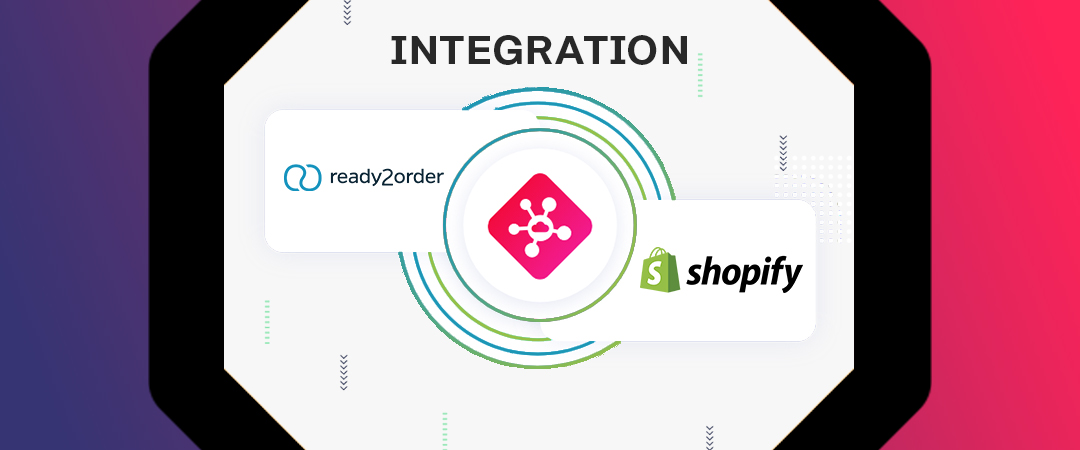 One of the best ways to increase your profits is by connecting with your clients. With advancements in technology, connecting with people across the globe has become easy. Therefore, business owners, especially small business owners, often look for ways to increase their client reach. With eCommerce platforms providing you with a chance to reach millions of people globally, you need the perfect point-of-sale (POS) partner to assist you in materializing your dreams. Ready2Order is the ideal partner for you in that case. It provides the best POS solutions for small business owners. The salient feature which makes it one of the most trustworthy options is a strong cash register system. Hence, Ready2Order Shopify Integration can be a smart move in your business.
What makes Ready2Order integration popular?
The fintech company Ready2Order specializes in innovative POS solutions, especially for small business owners. The POS system has emerged as one of the strongest assets for people looking to explore other selling avenues with amazing expertise. Thanks to this POS, business owners do not have to waste their time trying to keep them updated on the stock and inventory situation. In addition, the POS system has an excellent payment system which makes the checkout process extremely streamlined. Thanks to seamless integration with different eCommerce platforms, Ready2Order integration has become one of the preferred choices of small business owners. Since the integration leaves them with enough time, it allows them to focus on other important aspects of expanding their business. As a result, you can easily scale up your business and sell your products across different platforms.
Why should you opt for Ready2Order Shopify Integration?
Shopify has emerged as one of the most popular eCommerce platforms. Irrespective of your requirements, Shopify can help every business become successful. If you have a business idea that requires minimal configuration, you can easily create your online marketplace using Shopify. Since the setup is very easy, creating and hosting the website becomes an easy affair. Moreover, there are several readymade templates available for you to choose from, thereby making every eCommerce site different from the other one. Thanks to a rich user interface and professional experience, attracting clients becomes easy.
One of the best advantages of choosing Shopify as the eCommerce platform is its ability to integrate with different applications making it unique and popular. With excellent marketing tools, great loading speed, and terrific customer support, the secure and reliable Shopify is the number one choice for integrating with Ready2Order. In addition, since small companies do not have the manpower or resources to manage all operational matters, the cloud-based POS offers easy payment and checkout solutions. This helps optimize the workflow easily while allowing small business owners to expand their business.
What are the advantages of Ready2Order POS Shopify integration?
Retail shops, restaurants, and other small businesses that wish to expand can make the most of Ready2Order Shopify Integration. While Shopify offers a well-optimized shopping cart, its integration with POS can help you save additional efforts, time, manpower, and money. With Ready2Order POS Shopify integration, you get the best of both worlds. Once the two platforms are integrated, the automatic sync ensures that you get an accurate stock situation at all times.
Here are some other advantages associated with Ready2Order Integration with Shopify:


Exporting product details is easy –
When you integrate Ready2Order with Shopify, you can easily export product details, including price, photographs, catalogs, and inventory from Ready2Order to the Shopify store. This helps in saving time and manpower that would have been spent in making all these entries manually. Moreover, any product variations can also be synced between the two platforms with a simple click.


Synchronize multi-store inventories –
With Ready2Order POS Shopify integration, you can easily sync the inventories across multiple stores. This is especially helpful if you have several retail stores in the city and are also selling products on different online marketplaces. Ready2Order Shopify Integration also allows the inventory to be synced in the POS. This provides you with a real-time update on the stock situation every time a sale occurs across any store.


Since the POS and Shopify store is integrated, real-time sync ensures that the customer is always aware of the exact stock available. This prevents overselling of products, which invariably results in a delay in shipping and harms your reputation as an online seller.


Manage orders and billings easily –
Once you opt for Ready2Order Integration with Shopify, you can export your existing customer details to Shopify, making billing easy. Apart from that, the existing bill and bill types can also be exported to prevent any wastage of time designing a new template for the same. At the same time, if you were already selling products through your Shopify store, you can import your online shopping customer details to your POS. As a result of the sync, you can have a consolidated list of products, customers, billing details, etc.


What to expect with Ready2Order Integration with Shopify?
Since both Shopify and Ready2Order are among the best options in their respective fields, it is no wonder that Ready2Order Integration with Shopify is quite popular. Here are some of the popular options that are available to you when you opt for Ready2Order Shopify Integration:
You can send the bill from Ready2Order to Shopify, making it easy while shipping the product.
If you are selling your products globally, you can also send the country details from the POS to Shopify.
You can send any online shopping order details through the Shopify store to your POS system.
The product details of items that are already present in the Shopify store can easily be exported to Ready2Order.
Existing customer details that are available on the Shopify platform can be sent to your POS to ensure a faster and smoother billing process.
If you wish to increase your customer base and, subsequently, your profits, teaming up with leaders is important. Choose the best platform for Ready2Order Shopify Integration and see the difference in your business. Scale new heights with an unbeatable partnership.