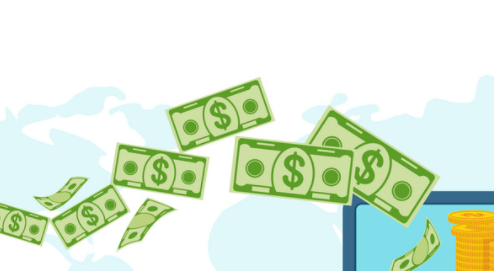 LightSpeed is a Canadian software that provides services like point-of-sale, e-commerce, etc. The headquarter of LightSpeed is located in Montreal, Quebec, Canada. LightSpeed provides its services to small and medium-sized retail and restaurant businesses. Businesses from over 100 countries use the services that are provided by LightSpeed. It was founded in 2005 by Dax Dasilva.
The e-commerce service offered by LightSpeed helps businesses to re-create an online shopping experience. This offers convenience, personalization and product information. Because of the brilliant services that LightSpeed Integration provides, it is ranked on 61 st place on the list of 200 Fastest Growing Companies in Canada.
You can expand and grow your business by taking the e-commerce and point-of-sale services from LightSpeed. What lightspeed does is it provides you with the above-mentioned services and your time and human effort are saved and you can put this time and effort on other spheres of your business. You can build up your relationships and goodwill with the customers. You don't have to worry or panic about payment solutions because LightSpeed now also provides Integrated Payment Capabilities all across Canada. So, now you don't need to take payment services from any other channel.
LightSpeed provides payment services at no extra or hidden cost. The Set-up of the payment is also simplified. Users get a safe and secure checkout experience. The data is protected by the Built-In data protection feature. You don't need to run here and there because of One Place to Manage Business feature of LightSpeed Payments. Many SMB owners said that LightSpeed provides brilliant payment services without charging much amount like other payment service providers.
LightSpeed Integration services can easily be availed. It integrates with many other service providers like Bigcommerce, Woocommerce, Magento, Shopify, Amazon, google shopping etc. If you also want to Integrate your LightSpeed with any other service provider then you can look for different options available. You can choose the best option that you like. If you use LightSpeed then you get additional benefits and discounts.
You can integrate you eCommerce store with Lightspeed retail POS, it doesn't matter in which technology your online store is developed. For example, WooCommerce is an open-source e-commerce plugin service. It also provides its users with many options like e-commerce solutions, point-of-sale solutions etc. You can get more information about WooCommerce on the internet. WooCommerce provides additional services for its users. LightSpeed Integration with WooCommerce is one of the most famous integration services. You can integrate your LightSpeed Account with WooCommerce and can avail of the services of e-commerce and POS. You can use both the services in the way you like.