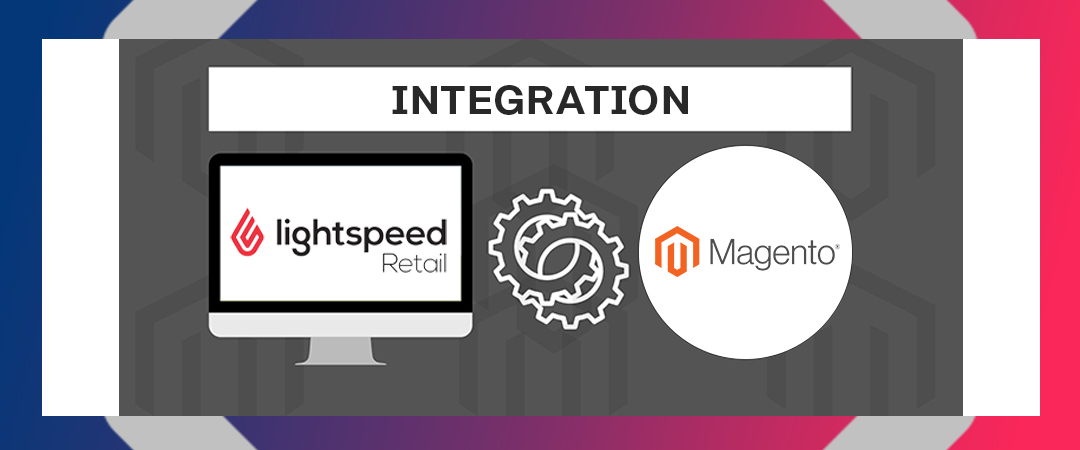 If you wish to expand your business, having the right partners makes the process smoother and faster. Technology and its advances can be the perfect partner in your road to success. With the right point of sale (POS) application and the ideal eCommerce platform, your business can reach thedizzying heights of success you had always dreamt of. However, compatibility of the two systems is essential if you wish to have a smooth run. Lightspeed Integration with Magento can be an excellent option if you plan to expand your retail business without additional manpower.
What makes Lightspeed Magento Integration popular?
Lightspeed is one of the most popular cloud-based POS systems that has gained extreme popularity for its unique features. It is an ideal system to help you manage your in-store inventory and process your orders without much ado. With Lightspeed, all your operations are automatically done, making it easier for you to remain at the top of your game. Moreover, manual work is reduced, thereby reducing the business operational cost. In addition, if you sell your products across several physical stores or multiple online marketplaces, keeping track of inventory and sales is easy with Magento Lightspeed integration.
With Magneto, you get a powerful eCommerce platform that allows you extreme flexibility. With this open-source platform, you can easily expand your business by selling across various online marketplaces. Thanks to Magneto, merchants selling their products online can easily control their eCommerce store's content, design, and functionality, making it easier for the clients to shop. A flexible shopping cart along with excellent marketing and catalog-management tools along with search engine optimization makes it easy for your online store to be profitable. With a simplified process, your operations are managed easily. You end up managing your brick-and-mortar and online channels easily.
Get the best of both worlds with Lightspeed Integration with Magento
Expanding your business to cater to several clients across multiple channels is easy with Magento 2.0 Integration. With experienced professionals by your side, this can be accomplished with ease. However, if you are still confused about whether you should opt for Lightspeed Integration with Magento, here are some reasons why this can be extremely beneficial for your business:
❖ Managing your inventory becomes easy – When you sell your products across several stores, whether brick-and-mortar or virtual, keeping track of your inventory can be quite cumbersome unless you have assistance available. Though Lightspeed can help you keep
track of your sales orders, adjusting the inventory with every sale occurring across online marketplaces is impossible unless you opt for Lightspeed Integration with Magento. Not only does your inventory auto-adjust with every sales order, but you can also easily generate
accurate data for the end-of-sale report.
❖ Reduce manual work and save money – You do not need to manually add products or deduct them once you have integrated your eCommerce platform and your POS. With Lightspeed Magento 2 Integration, any item added once to either platform is automatically shared with the other. Moreover, you can also select specific items you would like to share or merge the entire inventory. Managing multiple store inventory is also easy with Magento Lightspeed integration. This reduces the double-entry of data and crosschecking each entry,
thereby reducing time and money spent on this process.
❖ Benefit from automation – When you opt for Magento 2.x Integration with Lightspeed, you can automatically list your products from the POS and sync your inventories. Everything, including product description, photographs, size, color, etc., can be synchronized for all the products with a mere click. Similarly, customer data available on Magneto 2 is transferred along with the sales data to Lightspeed for easier and accurate preparation of labels. Moreover, any changes made in either system, including price, product details, customer data, etc., are automatically reflected in the other, thanks to automation.
❖ Improved customer satisfaction – One of the major issues faced by people selling across different platforms is overselling products. This causes a delay in orders which causes dissatisfaction in customers. With almost real-time sync available with Lightspeed Integration with Magento, this problem does not occur. Any product sold across Magneto is Automatically updated in Lightspeed and reflected across different online marketplaces. This provides the customers with the exact stock situation and a better shopping experience.
Magento 2.x Integration with Lightspeed Retail POS
Magento Lightspeed integration is the perfect way for inventory and order synchronization. The Magento 2.x Integration allows you to sync your entire stock present in the POS to Magneto, irrespective of how many locations you are operating across. Thus, Magneto will have the whole stock available at your end, regardless of the place. Ideally, this works best for clients who need to sync the entire inventory across locations, whether there is a single store or multiple stores. This ensures that all product stock levels from Lightspeed are accurately available almost in real-time in Magneto. Surprisingly, this integration works well for in-store customers too! Suppose a customer wishes to pick up any product. In that case, the integration displays the nearest store for them to pick up the product. This is possible since Lightspeed retail has the inventory across different stores, while Magneto possesses the customer's details, including the address.
There are several benefits to integrating POS with an eCommerce platform. This integration opens a new vista of options for you. However, if you are looking forward to expanding your business and scale new heights, then it is important to trust professionals while opting for integration of your POS and eCommerce platform.