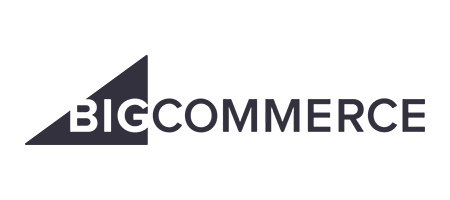 Most businesses whether it is food, garment, or anything else rely on digital management of not just their product information but also inventory and sale orders. This has become possible due to the presence of several POS or point of sale applications. Not just online stores but even most retail outlets have found this an extremely helpful tool for efficient business management. Though there are several POS applications present in the market, Erply has garnered a huge fan following in market as it offers several advantages. Erply Integration with eCommerce platforms makes it easy for people to manage their business with ease. Not only does it reduce the amount of manual labor, but also helps in streamlining your offline and online business.
Why is Erply Integration with Woocommerce preferred?
WooCommerce, the eCommerce platform by WordPress has become the most sought-after eCommerce platform on which most sites are being developed. This can be because of the popularity of WordPress on which most websites and blogs are currently being developed. Woocommerce integration with Erply has several advantages including:
The online inventory can be synced between the eCommerce platform and the POS application in real-time. This saves time, money, and manpower spent to do it. Any items that are added in the Erply are automatically updated on the WooCommerce platform.
Several online as well as physical stores can be managed easily with the Erply Woocommerce Integration. Since you can sync details about products including their images and prices, as well as the inventory and orders, this provides the customers with an unparalleled shopping experience.
Why is Erply Woocommerce Inventory Sync the best thing to happen?
There is more to Erply Integration with Woocommerce than stated above. When you integrate the two systems, your inventory and any updates made in it are automatically updated on the WooCommerce powered site. This makes it easy for you to sell your products on various online platforms. One of the best advantages of the Erply Woocommerce Integration is that the sync in data takes place in real-time. Thus, people who sell their products through different platforms like eBay, Amazon, other online marketplaces, or through their website as well as retail outlets have a clear idea of the products available in the inventory. This provides an accurate estimate to the shopper and makes it easy for you to deliver the product as promised too!
Advantages of Erply Woocommerce Inventory Sync
Once the two systems are integrated the Erply Woocommerce Inventory Sync ensures that all your products including their details and prices are synced between your warehouse and your eCommerce platform. This ensures that no overselling of products takes place. Overselling of products and delay in product delivery are two ways any online business can lose its clients. In the world of online transactions, your commitment is a reflection of what your business practices are. Thanks to the availability of the exact stock situation due to real-time ErplyWoocommerce Inventory Sync, this problem is accurately tackled, thereby ensuring that your reputation is not hampered.
Apart from the automatic syncing of data, you can also make use of the manual sync option. Through this, you can selectively sync details about specific products, orders, or the inventory. Though it is a time-consuming process, it offers the opportunity to sync details, especially if you have not chosen the option where real-time sync is not available. This can be helpful to keep inventory synced across different physical stores or online marketplaces and warehouses. Other advantages include –
The synchronization process between the two systems is seamless and you can easily get all the data including customer information and product details available. You can even save time since you do not need to enter the data twice in both systems. Moreover, with every change, the inventory gets automatically updated so that you have accurate information at all times.
Selling products that you do not have is something that you do not want as it gives you a bad reputation. This can occur when you sell your products across different online marketplaces and it can be bad for business. This can be avoided easily with Erply Woocommerce Inventory Sync.
Bulk information about products, including their description, price, details, and photographs can be easily uploaded from the Erply system to the WooCommerce platform. Once the two systems are connected, the inventory sync ensures that all your business details are available on both platforms.
Shipping and handling orders are extremely easy thanks to Erply Woocommerce Inventory Sync. Any order that is made through your WooCommerce platform is automatically processed and the information is relayed to the Erply system. Since all the information is available on the POS, the printing of the bill with all customer and product details can easily be done.
Any changes in the prices of the product can require a lot of time if done manually. However, with Erply Woocommerce Inventory Sync any changes can be made with just a click. If you specifically want to change the product price on just one platform, that too can be done easily.
Considering that managing your business can be extremely easy if you have the right partner, opting for Erply Woocommerce Integration might be the need of the hour. However, to do this, you should hire professionals who have previously done quality work. If you are not tech-savvy, ensure that you get post-integration services.