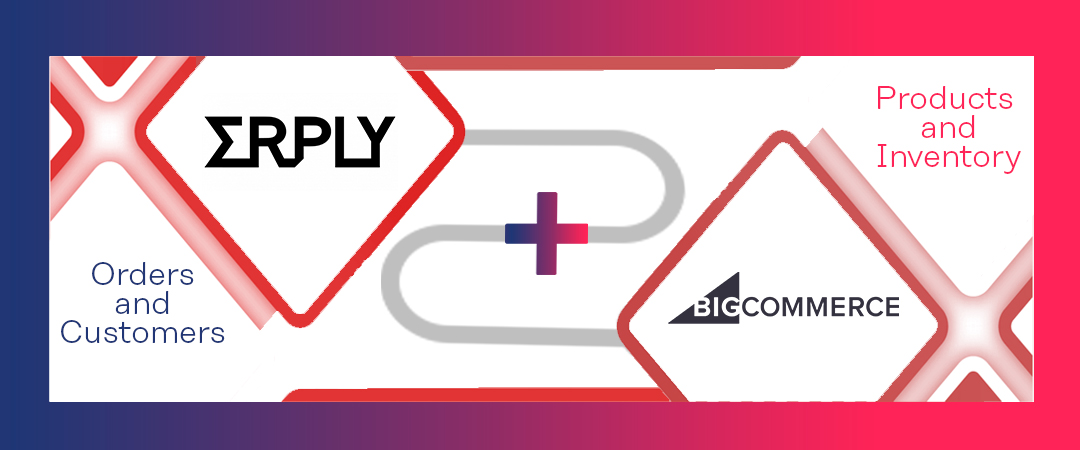 An entrepreneur can double their income if their resources are utilized wisely and aptly. Most of this can be accomplished if they make use of the latest technology. Thanks to the presence of several eCommerce platforms, conducting business online has become very convenient and relatively budget friendly. For owners of brick and mortar stores. There are several points of sale (POS) platforms available that can help ease the workload considerably. Thanks to POS platforms, you do not have to worry about depleting entry or stock checking as everything is automated. If you are looking for inventory and order synchronization. Then you should integrate your eCommerce site with your POS platform, for ex- Erply Bigcommerce.
Why should you integrate your eCommerce website with your POS?
If you have an efficient eCommerce platform and you wish to optimize the orders and increase the sale. Then integrating the eCommerce website with a POS platform is recommended. Some of the reasons why this is advantageous include:
You can eliminate the time and efforts required for entering the data manually. When the eCommerce and POS platforms are integrated. You do not have to make additional efforts to analyse the data and any errors within the system are also eliminated.
Anytime you want to check the inventory, you get an exact situation of the stock when the eCommerce and POS inventory are synced. Any purchases made are automatically entered in the inventory. And when a certain level is reached, a purchase order is sent to the vendor automatically, reducing your workload.


What makes Erply one of the popular POS solutions?
Among the various options available for eCommerce platforms, Erply has certain advantages that make it extremely popular. The multichannel platform provides vendors a chance to sell their product and services, both online and offline. Thanks to easy product management and inventory assessment. You can not only receive and fulfill orders, but also manage your inventory with ease. What is more, it allows you to sync your inventories across various channels. Since integrating your POS along with inventory management and eCommerce platform is often a costly affair, people shy away from doing it. This results in loss of time and money. However, Erply Integration is available as it was designed keeping in mind selling through multiple channels.
There are several advantages of Erply Integration with eCommerce platforms. These include precise and exact inventory sync which can avoid overselling of unavailable product, easy management of inventory, data sync for easy billing. And no exclusive technical information required for handling the POS, any changes in details and prices can be altered with ease in the inventory. Therefore people choose to integrate their POS with any of the available eCommerce platforms.
Bigcommerce – The leading eCommerce solution
If you are an entrepreneur who wishes to set up an online store to sell products to customers across geographic locations. Then Bigcommerce is one of the popular hosted eCommerce solutions. This software allows you to create a customisable template designs for your online store for a nominal service charge. Through this online store, you can not only sale but also market your physical or digital goods. It is ideal for people who are not able to develop their own eCommerce platform. As it allows you to create a virtual store as per your requirements for a reasonable monthly fee. Thanks to features like ability to sell unlimited goods in several categories, integration with several secure payment gateways, excellent SEO features, tweaking available for CSS and HTML, etc. It has become extremely popular compared to its contemporaries.
What are the advantages of integrating Erply and Bigcommerce?
Considering the advantages that Erply as a POS and Bigcommerce as an eCommerce platform has, opting for Erply Bigcommerce Integration makes complete sense. Once the integration is done, retailers can automatically download web orders in Erply. While store managers can also update the sales and exchanges in real time. Thanks to this, the inventory is managed easily at multiple locations. Thereby eliminating the need for manual data entry as well as reducing human error. Since Erply is a web-based POS system, you can access it from anywhere and anytime. This works well for in-store, mobile or web stores and Erply Bigcommerce Integration provides the customers with a seamless environment irrespective of the platform they are using. This is beneficial for both the customers as well as the establishment.
Erply Bigcommerce Inventory sync is essential to avoid making multiple data entries which are time consuming and unnecessary. When the integration of these two platforms is done, the automatic syncing of data ensures that the information on both, your POS and eCommerce platform is identical. This way, you can simplify your operations on your physical and virtual stores and manage online channels easily. Any items that are sold online through your Bigcommerce platform are automatically deducted from the physical inventory thanks to Erply Bigcommerce Inventory sync. Any product that is added to your POS is automatically shared with the eCommerce platform. You can even combine customer data from online and physical stores through a unified channel when the inventories are synced.
If you are looking forward to integrating your POS and eCommerce website, there are several providers who can do the same for you. SKUPlugs are one of the prominent ones who have been known to provide real-time comprehensive integration solutions for Erply Bigcommerce Integration.