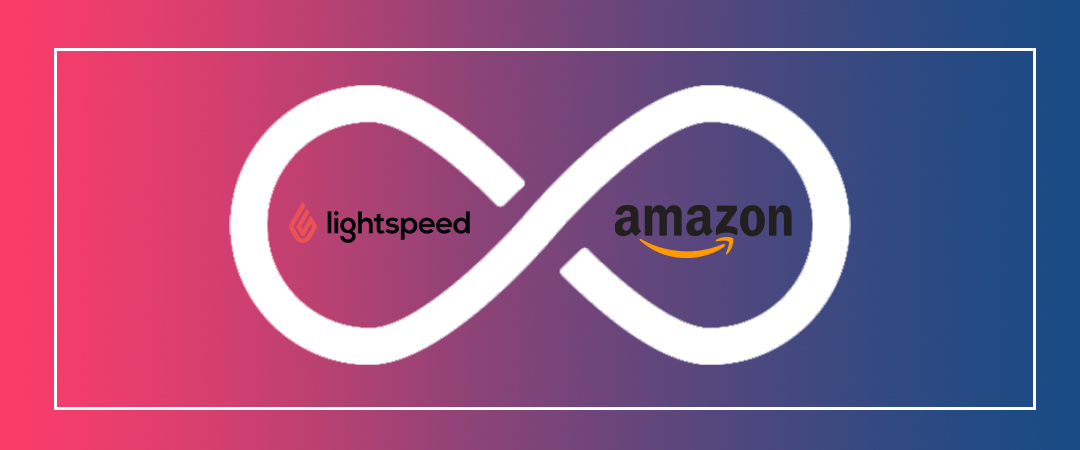 Accelerate Your Amazon Presence By Integrating It With Lightspeed Retail POS.
Do you wish to give your business growth, success, and profitability a significant boost? Want to expand your Amazon presence to reach a target audience and maximise your sales volume? If yes, then you must go for Amazon integration with Lightspeed. Let's jump ahead and look at the ways this integration could help you achieve this.
Leverage the Power of Amazon
Amazon is a large internet-based marketplace that sells housewares, toys, movies, stationery, apparel, and so many other products as a middleman or directly. It is divided into three sub-categories: Amazon Prime, Marketplace, and AWS. This platform uses Amazon Linux (their OS—operating system) and EC2 (elastic compute cloud).
A large number of customers search for the required products on Amazon. Selling on Amazon is big business for retailers. It provides the huge potential to present your products in front of a mass of pertinent audiences that have high purchasing intent. You can reach buyers who might otherwise not find you or your products. This eventually converts them into large sales volumes.
Why selling on Amazon is beneficial
Selling products on Amazon is beneficial in the short and long term. In 2018, over 50,000 SMBs (small and medium-sized businesses) got more than $500,000 in sales. Many retailers are leveraging Amazon as a sales channel to obtain new buyers and bring them to their online store. This would happen at possibly reduced per-product selling charges. Improved visibility of products will thereby maximise the profit margin.
What is Lightspeed?
This is basically an e-commerce and cloud-based point-of-sale (POS) software and system for small to medium-sized retailers, multi-store businesses, and restaurants. It is globally recognised as a strong POS system with an easy-to-change user interface for multi-national features, immense flexibility, easier promotion tools, and rich functionality.
Using this software, you can get a satisfied and happy customer as it helps in scaling products and inventory. It provides a good API to easily connect your business with other shopping carts and marketplaces like Wix, Shopify, Amazon, BigCommerce, Magento, and WooCommerce. Expanding business to multiple locations will be as simple as creating an account, copying the menu from any site, turning the tablets on, and then opening the doors. Lightspeed allows several types of payments, like contactless, credit cards, and mobile payments.
Why integrate Amazon with Lightspeed?
If you have a brick-and-mortar store, an online store, or both, you can connect them with point-of-sale integrations like Lightspeed. It will help you connect the inventory of your store to Amazon and eliminate the need to submit the same product information twice. This also reduces the need to manage inventory across several platforms.
You can seamlessly add your sales on Amazon straight into your sales reports, as integration helps in automatically syncing your orders with Lightspeed's point-of-sale system. Integrating Lightspeed with Amazon also provides the advantage of widely used order fulfilment applications. You can sell your products in-store, online, and via Amazon, while syncing your inventory. Automatic sales and inventory management also streamline the order fulfilment process.
How Could You Benefit from Integrating Lightspeed and Amazon?
Lightspeed Amazon Integration updates the product catalogue management process of a retailer on Amazon. They can create and update different types of product listings, such as images, categories, and product information, on Amazon. Additionally, they can manage item variations like numerous colours or sizes straight from Lightspeed POS. The integration also helps in tracking and monitoring Amazon's sales performance. For example, customer reviews, sales figures, and other things
Other ways Lightspeed and Amazon integration can benefit you are as follows:
Easier and faster inventory management keeps the point of sale updated with new details.
Automatically sync inventory levels with the Amazon store and Lightspeed.
A quick listing of products on Amazon
Simple tracking of sales and inventory across various channels.
Reduced overselling and stockouts by automatically updating the quantities.
Consumer data is quickly accessible.
sell huge quantities of products in several markets.
widen the sales reach to different large marketplaces.
Saves quality time with seamless data management from brick-and-mortar stores and Amazon stores in a single place.
ability to make effective data-driven business decisions.
Boosted revenue and higher business growth.
Automatic order and inventory management reduce or facilitate manual efforts and data duplication.
Improved product visibility in the event of a recall.
prevents double data entry.
Improving Customer Experience is No Longer a Challenge
Since Amazon Lightspeed integration provides in-store and online store customer data in a single place, it helps with a faster checkout process and increased customer satisfaction. With updated data, you can provide a personalised experience for every customer. You can direct purchasers to items that perfectly match their requirements and preferences. The more satisfied your target customers are, the more likely they are to become repeat buyers.
Wrapping Up
At the bottom line, if you wish to gain more clientele, improve your customer interactions, increase your customer base, have easier sales management,seamless inventory management, and boost revenue, then getting integration with Amazon and Lightspeed can help you achieve these goals. Reputable companies such as SKUPlugs provide an integration platform for fully-serviced Lightspeed Amazon integration for easier connection. Using cloud-based platforms, you can simply, quickly, and conveniently monitor, manage, and change your integration processes through a centralized, user-friendly interface. Thus, if you want to get complete control over your crucial data with 360-degree updated performance insights, connect Lightspeed to Amazon.